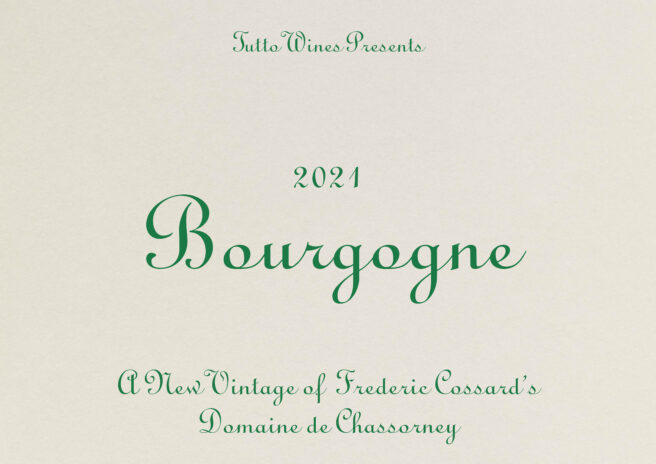 We are very excited to release the 2021 Burgundy vintage from Frédéric Cossard's Domaine de Chassorney.
Starting the domaine from scratch, over the past few decades Fred has garnered a reputation for producing Burgundy of rare purity and finesse. A pioneer of organic farming and making wine without additions in the region, in recent years Fred has continued to pave the way by eschewing the use of oak barrels in favour of concrete eggs and Georgian qvevris in a quest to further refine his wines. The results are highly original iterations of Burgundy that show the region's storied villages and esteemed crus through a different lens.
These wines all come from the 2021 harvest: an unfathomably difficult one that the Cossards rate as the most trying to date. After four consecutive frosts in April, cold and wet weather persisted, causing terrible problems with mildew and oïdium in the vines and finally, just before harvest, a hail storm decimated the vineyards in the village they call home, Saint-Romain.
The resulting yields were painfully low and at the end of the day, they were not even able to fill a third of the cellar. The good news is that the wines they did make are stunning. Delicate, perfumed and nuanced, they are drinking remarkably well in their youth.
Given the vintage, many of these wines are only available in small quantities, so please be quick to avoid disappointment.
Fred's wines are now available on Tutto a Casa