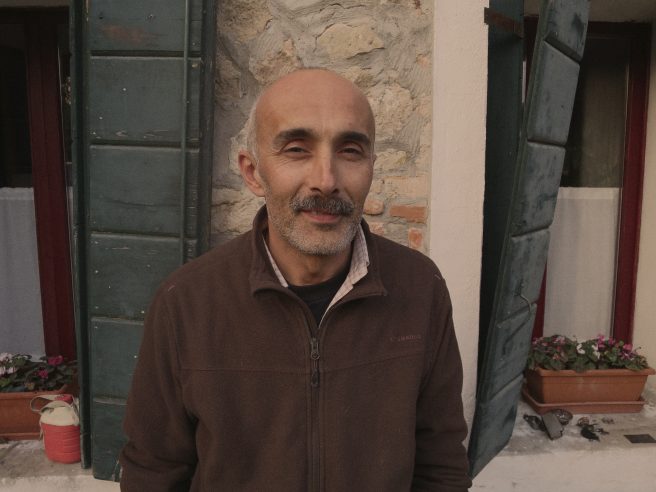 We've known Marco Buratti for quite some time now but even so, the wines he poured at this year's Spring Tasting back in April were a pleasant surprise.
Marco has made a name for himself making easygoing, vibrant wines that often strayed to the wild side, but these latest releases seemed to be a little more together, a little more complete. Marco being Marco, this increased focus and clarity has not come at the expense of joy or drinkability and as always these latest releases are bottled unfiltered with no additions and brim with life.
We have just received the following wines.
FARNEA Boh.lla 2018
From a thirty year old vineyard of Glera. The grapes were picked in early September and spent nineteen days on the skins in cuve before being transferred to bottle with a little juice from the same harvest. After refermenting, the wine rested on its lees for five months before disgorgement. A charming take on the genre, its gentle fizz carries inviting flavours of citrus and salt that make it a must for any aperitivo. Just 36 bottles made it to the UK and they won't last long.
FARNEA Sinto 2018
Sauvignon Blanc from a twenty year old vineyard that spends three weeks on skins in cement vats, before being pressed off to a mix of cement vats and old barriques for elevage. Bottled in April, this is a highly original expression of the grape that impresses with exotic aromas of fruits and flowers, faint tannins and a pleasant bitterness at the finish.
FARNEA Anin 2018
A direct press of young vines of Merlot given a long, gentle press and aged in cement until April. This is simple and fruit forward, with a pleasant savouriness at its core. The kind of rosato that makes a lot of sense now the days have become shorter and the leaves are beginning to fall.
FARNEA L'Ombra 2018 [1L]
From vines up to fifty years old planted with Cabernet Franc, Cabernet Sauvignon, Merlot and Raboso. For the first time ever this saw a full carbonic maceration for 12 days, before being pressed off to cement until the end of November. This is lighter, brighter and dare we say it more complete than the last few vintages, with beautiful flavours of little red fruits and a real lightness across the palate. Just seven cases made it to the UK so you'd best be quick if you'd like some of this.
FARNEA Il Pazzo 2017
Marco only makes this wine in the best of years and we are thrilled to have it back in London. This is Merlot from a fifteen year old vineyard Marco planted full south. It's fermented with sixty percent whole bunches on skins for one month before ageing in barrels until March 2018. As always this is the darkest, deepest and most savoury of Marco's wines and after drinking an incredible older bottle at a local trattoria last year that floored everyone at the table, history suggests it will reward those who wait. Again, just a couple of cases made it to the UK so please get in touch as soon as possible if you'd like lay some down.