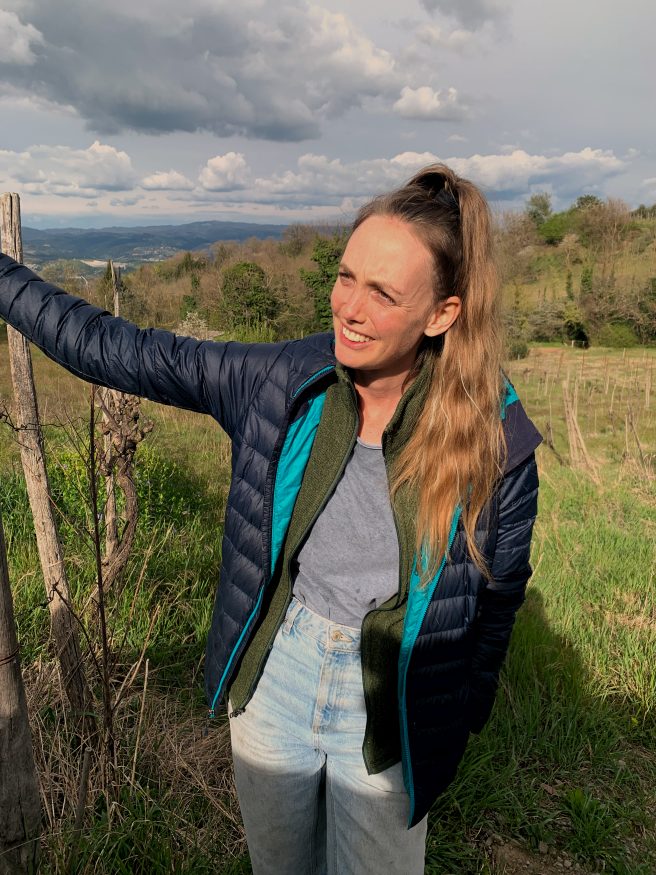 Last year's harvest was a difficult one for Trish Nelson of Gazzetta.
Her vineyards are located in the hills above the vast lake of Bolsena in Lazio's north. Though the microclimate here can provide near perfect growing conditions, the vineyards are very much open to the elements and last year it simply seemed to rain at all the wrong times. As a result, she lost a good deal of fruit to disease, was required to sort carefully while picking and fermentations were slow and unpredictable.
It was a challenging year for even a seasoned vigneron, let alone someone just starting out on their own. When we tasted the wines in her cantina back in April they were still very much finding their groove. Now it is safe to say the wines have truly found their way. Reflecting the vintage, these are by no means blockbusters, but instead pure, joyful and delicate wines that are unmistakably Trish.
We have just received the following wines.
GAZZETTA – Bianco Misticanza 2018
From a 40 year old parcel in the vineyard near her home, this is a roughly even field blend of Procanico, Malvasia and Ansonica that spent two days on skins before being pressed off to stainless steel for eight months of élevage. It has gorgeous, gentle aromatics that lead to flavours of orange and herbs, with some fine little tannins to boot.
GAZZETTA – Bianco Trilli 2018
The grapes here were the first Trish picked from the parcel of 40 year old vines she rents right next to her home. This is a roughly equal blend of Procanico, Malvasia and Ansonica with a little Moscato in the mix. The lot was given a direct press and placed onto skins of Procanico and Malvasia to infuse for a week. This is a little more lean, lifted and lively than the Misticanza, with a lovely lick of acid and a pleasant bitterness to the finish.
GAZZETTA – Trilli Special 2016
The first 'riserva' we've seen from Trish! The fruit came from a small parcel of 80 year old vines across the lake in Montefiascone. It is a field blend in the truest sense of the word, with over a dozen varieties in the mix, though the blend is dominated by Procanico and various strains of Malvasia and Moscato. The grapes were fermented on their skins for five days, before being pressed off to a big old chestnut cask for a year of élevage. As one might expect this is more composed and complex than her other releases, the fruit a little more mellow, with a pleasant saltiness from those volcanic soils coming to the fore.