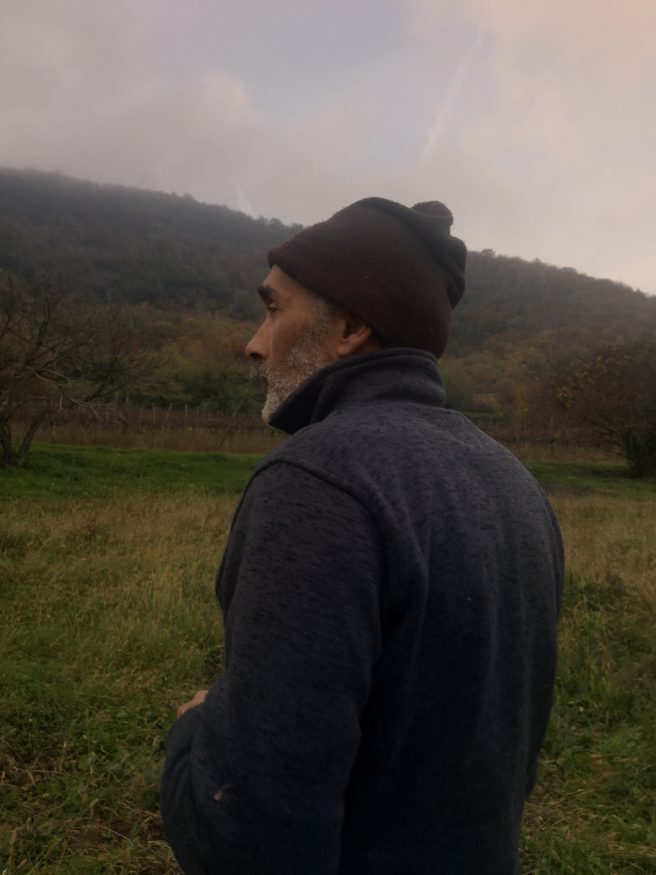 Our visit to Marco Buratti's farm in the hills of the Colli Euganei last November provided one of the best meals of the year.
A brace of rabbits cooked in a big old padella with a jar of last year's olives, preserved tomatoes and a good glug of his wine. Sat by the fireplace, enjoying bottle after bottle of Marco's wine, there's nowhere we would have rather been.
The future looks bright for Marco. He has a baby on the way and has recently purchased a beautiful old property further up the hill with a hectare of old vines. There he plans to plant a little more fruit and raise pigs and cows to make salumi and cheese. If these latest releases are anything to go by, there are going to be some beautiful things coming out of his cantina in the coming years too.
We have just received the following wines.
FARNEA Grazie e Scusa 2018
A new from Marco, this is Marzemina Bianca that spent three weeks on skins before being pressed off to old barrels for nine months. While this might lack the vibrant aromatics of say Emma or Birbo, it makes up for it with real freshness thanks to plenty of citrus notes and a  beautiful line of acid at its core.
FARNEA Domi Mai 2018
This is the first vintage that Marco has made a straight Cabernet Sauvignon, so Mai Domi becomes Domi Mai. Fermented on the skins for two weeks and aged in old barrels for eight months, it is varietally true, with nice tannins and plenty of savoury notes amongst the black fruits on display.
FARNEA L'Arietta 2018
Named after the wind which cools the valley he calls home, this is a Merlot that puts to shame the connotations the grape brings to some. Fermented on skins for a couple of weeks, aged in old barrels for eight months and bottled without anything else, it is juicy, savoury and spiced, all red fruits and earth.
FARNEA Il Pazzo 2018
Merlot from a vineyard Marco planted in a southerly exposition. It was fermented as whole bunches for a month, before being pressed off to big old barrels for nine months. As always this is the darkest, deepest and most savoury of Marco's reds, though this year it is open generous in its youth.