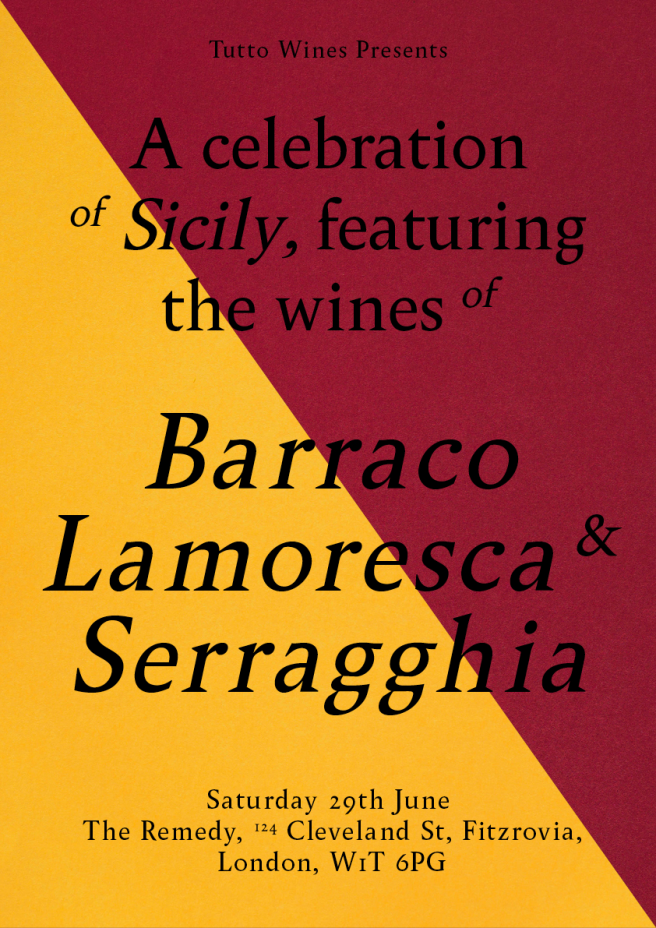 This Saturday 29th June we are hosting an evening at The Remedy celebrating the most wonderful of islands, Sicily.
The forecast is for some positively Sicilian sunshine. From 4pm we'll be pouring Vignammare alongside cozze gratinate out on the terrace and from 6pm you can enjoy a menu that celebrates the best the island has to offer. 
Expect classics like sfincione, crudo di pesce, pasta con le sarde, stigghiola & cannoli alongside a special wine list celebrating the wonderful wines made by our three guys in Sicily – Nino Barraco, Gabrio Bini of Serragghia and Filippo Rizzo of Lamoresca.
If you'd like to book a table you can do so by calling the restaurant on 020 3489 3800, or drop by anytime for a plate of pasta and a few glasses of wine.
We look forward to seeing you then.
Alex, Damiano & Stefania