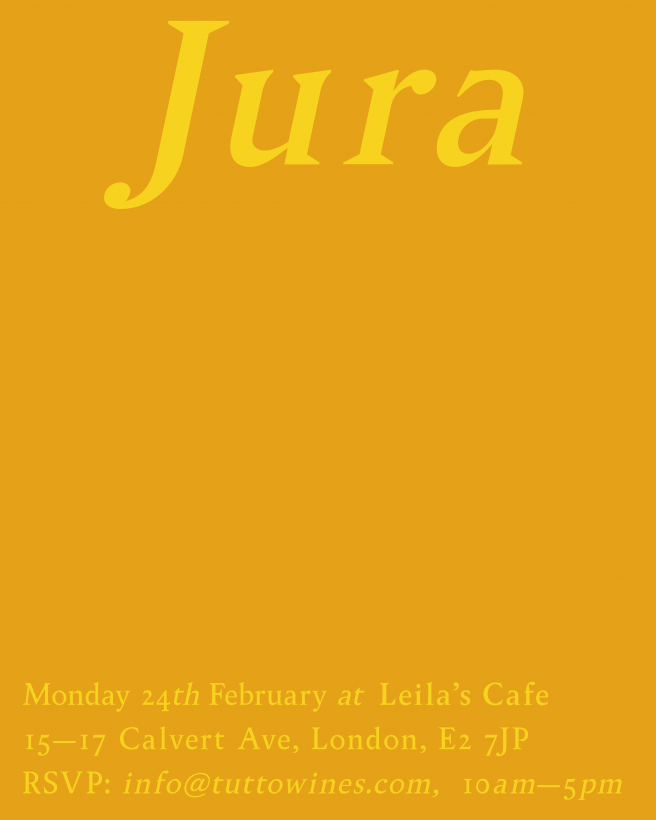 The Jura has long been one of our favourite regions to visit and is a place that has captivated the wine world in recent years.
A once forgotten land to the east of Burgundy, it is now firmly on the map. The combination of wonderful native varieties, great terroirs and countless numbers of talented vignerons who work with a real respect for nature make it an absolute treasure trove for wine lovers.
On Monday 24th February we will be hosting a tasting of wines from the region and the neighbouring Doubs at Leila's Cafe in Shoreditch. We will be pouring new releases from Domaine de l'Octavin and Frederic Cossard, alongside wines from four new producers we are very excited to introduce to you.
We will be opening the wines every hour, on the hour from 10am-4pm. In the hope of providing a pleasant atmosphere to learn about these new producers, space will be limited. If you work as a buyer in the trade and would like to come along, please RSVP by replying to this email, letting us know your preferred time.
We hope to see you then.
Alex, Damiano & Stefania