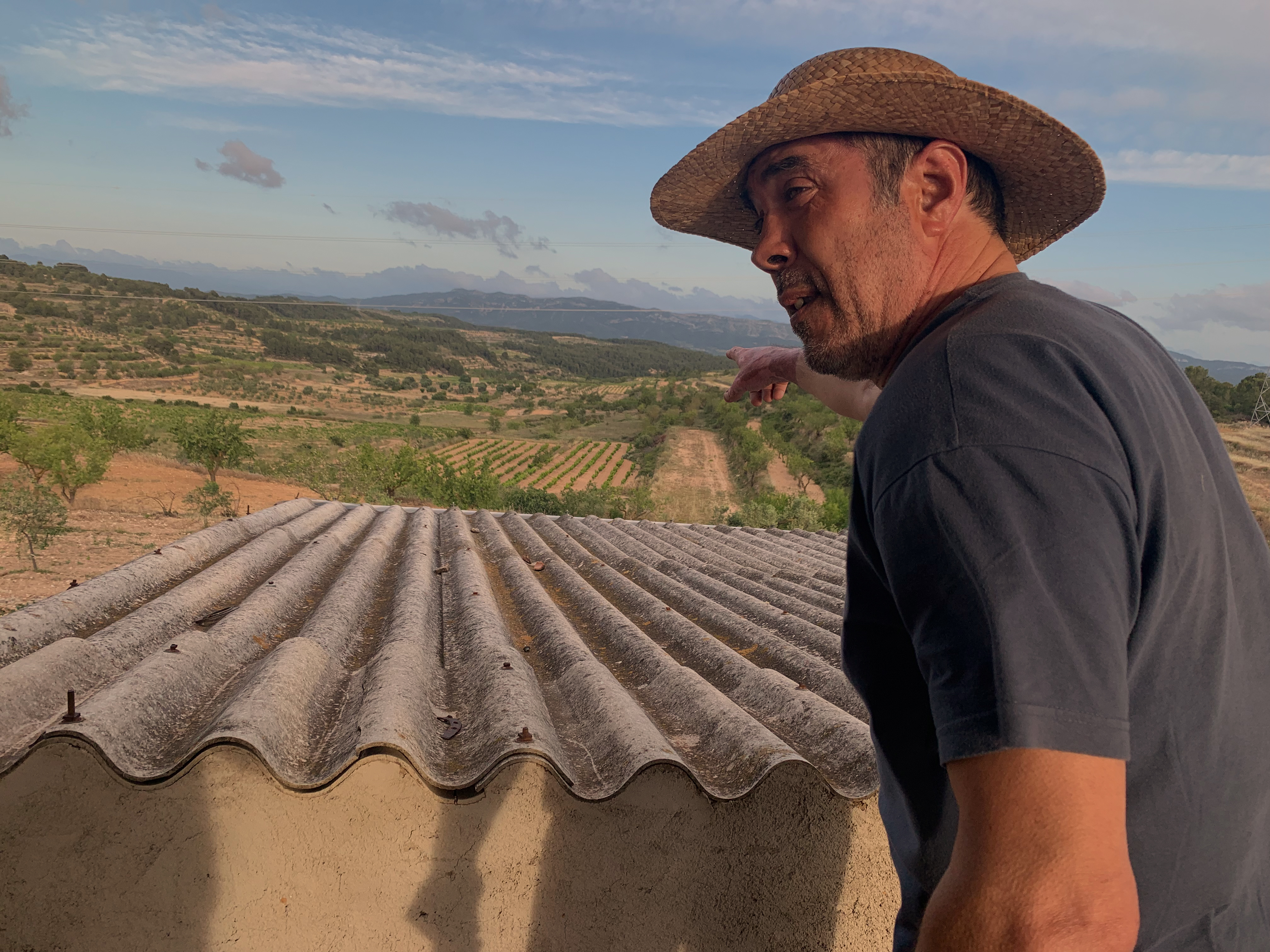 We are thrilled to have received some new releases from Laureano Serres of Mendall.
Laureano is simply a legend of Catalan wine. From his home and bodega based in the hot, dusty little town of El Pinell de Brai he has been influential in inspiring others in the area to return to their winemaking roots. His spirit, sense of community and love of life are both legendary and infectious.
Laureano farms six hectares of vineyards spread over parcels around El Pinell and higher up in the Terra Alta, some of which are over five hundred metres above sea level. There is little topsoil, meaning the vines dig right into the limestone bedrock below. The terroir lends the wines a freshness and complexity that are not always common in this part of the world. His wines are truly one of a kind – vivid expressions of man, grape and place.
These following wines are now live on Tutto a Casa
MENDALL Vamos Vamos Vamos 2018 [1.5 L]
A blend of wines from three absolute legends of the wine world. This is a direct press of Sauvignon Blanc from Thierry Puzelat, Macabeo from Joan Ramon Escoda and Garnacha Blanca from Laureano, aged in terracotta amphorae for seven months in the bodega of Escoda-Sanahuja. It wows with gorgeous scents of stone fruits, flowers and herbs along with a beautiful texture. The perfect wine for enjoying in magnum, just a handful made it to the UK.
MENDALL BB Blanc 2019
A blend of eighty percent Garnacha Blanca and twenty percent Macabeo from fifty year old vines planted over clay and limestone at an altitude of 470 metres. This was pressed directly and aged in vats until the spring. A little shy on opening, it is delicate, lean, mineral and salty. A wine that screams for some shellfish.
MENDALL Macabeu Avall 2019
Macabeo from forty five yard old vines in Vilalba dels Arcs planted over limestone, sand and clay at an elevation of 450 metres. This was fermented on skins for five days, before being pressed off to vat and aged until the following spring. A beautiful shade of orange, there is a riot of citrus, minerals and herbs on display here, with fine tannins and a clean, mineral finish.
MENDALL Terme de Laureano Roig 2019
Carignan from 30 year old vines planted over limestone, five hundred metres above sea level in Terme de Guiu. This fermented on skins for a week and was left on the lees in vats until bottling in the spring. The nose is heady with red fruits, dust and iron and while generous, there is a cleansing acidity here that keeps us coming back for more. A wine with a wild, sanguine character that is incredibly compelling.