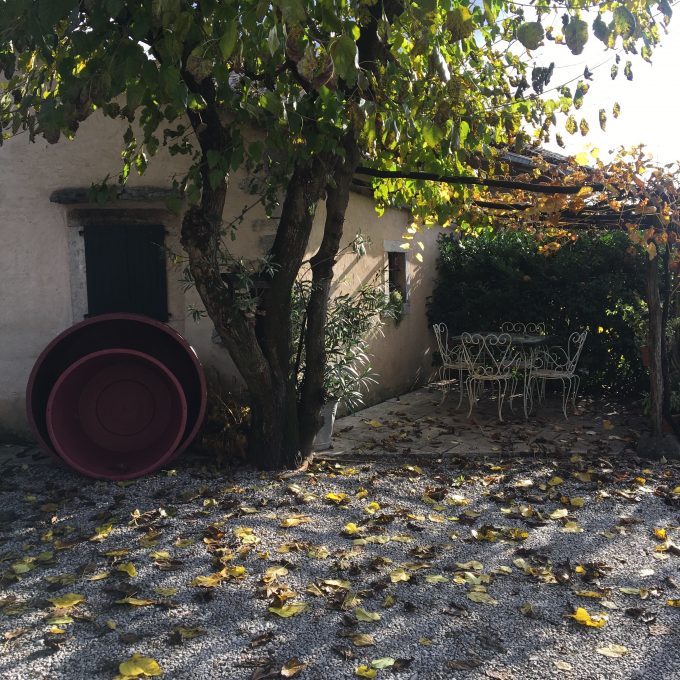 Now that the days are shorter and the leaves are beginning to fall, we've decided to put together a new pack to celebrate our favourite season.

L'AUTUNNO features wines chosen with autumn firmly in mind. Crisp, savoury and spiced, they are the perfect wines for enjoying alongside the wonderful ingredients you'll find in markets, butchers and fishmongers at this time of year.
The pack is priced at £125 for six wines, including free delivery anywhere in England and Wales.
If you live in London, order before 2pm today and you'll have your wines in time for the weekend.
Take a look at what's inside below and visit Tutto a Casa to start shopping.
ORSI SAN VITO Pignoletto Frizzante 2018
Federico's biodynamic farm sits amongst the hills just outside Bologna, a region rich in culinary tradition and ingredients that go hand in hand with his wines. This is bone dry, cloudy, gently sparkling and a beautiful shade of lemon. Do as they do in Emilia-Romagna and enjoy it alongside some nice salumi.
CANTINA GIARDINO Na 2019
From their old vineyards high in the hills of Irpinia, Antonio and Daniela champion almost forgotten native grape varieties and make some of our favourite wines in all of Italy. A blend of Falanghina, Coda di Volpe and Greco, this amber wine really impresses with a wonderful purity of fruit, just the right amount of tannin and mouth watering acidity.
LE COSTE Bianchetto 2019
Gianmarco and Clementine are one of the most respected growers in Italy and the vineyards they tend around the volcanic shores of Lago di Bolsena are amongst the most beautiful we have seen. This blend of Procanico, Malvasia, Moscato and many other local varieties is fragrant with orange zest and woody herbs. A refreshing bitterness to the tannins that makes for an incredibly compelling drink.
HALARÀ Rosato 2019
Halarà is a project very much inspired by the Mediterranean. It is a collaboration between Nino Barraco, Corrado of La Distesa and a handful of friends who happen to be some of Italy's most talented winemakers and have got together to tend abandoned vineyards in the hills outside Marsala to produce wines that speak of this incredible place. This is a rosato truly suited to the season, with red fruits, a touch of spice and a pleasant herbaceous note that offers real refreshment.
GUTTAROLO Joha 2019
From his wild vineyards planted over the pure limestone of Puglia's Murge Plateau, Cristiano makes the most exciting wines in the region. This blend of Primitivo and Susumaniello is heady with wildflowers, black and blue fruits and a wonderful dusty note from the karst terrain. A generous wine with an incredible sense of place.
BENOIT CAMUS Château Roulant 2018
Benoit is a man of rare energy and this Gamay certainly follows suit. Having spent time among the vines since he was a teenager, he now farms four hectares in the south of Beaujolais. Planted over a complex and varied terroir, there is an intriguing depth and brooding minerality amongst the black fruits on display here.