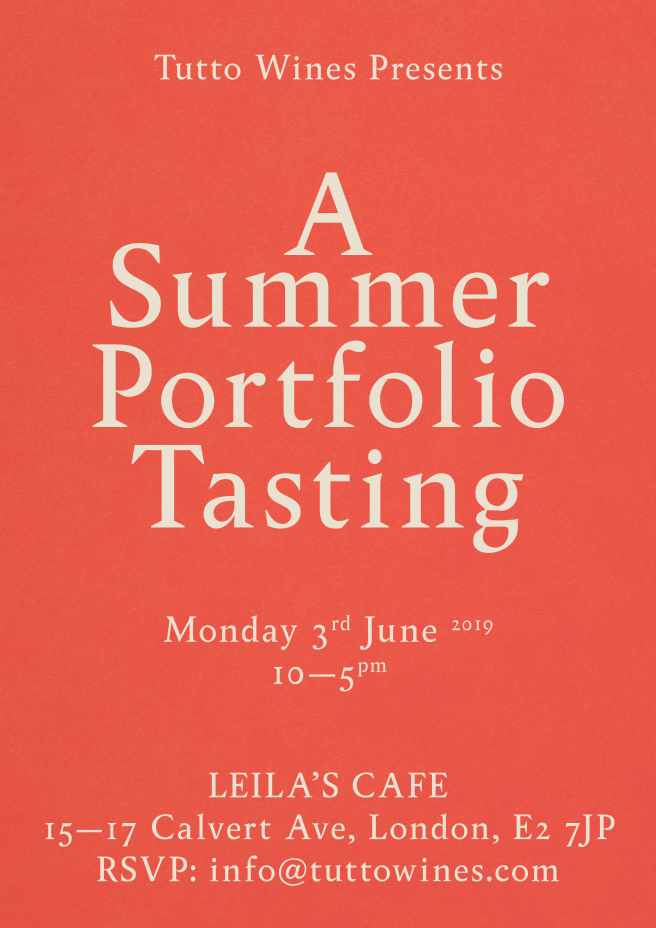 On Monday 3rd of June we will be hosting our Summer Portfolio Tasting at Leila's Cafe in Shoreditch.
Open only to the trade, the tasting will run from 10am to 5pm.
We'll be sharing for the first time new arrivals from Rié and Hirofumi Shoji, Cristiano Guttarolo, Vinyer de la Ruca, Nino Barraco, Le Coste and Testalonga, along with a handful of wines we've been keeping in the cellar and others that just make sense in the sunshine.
If you'd like to join us, you are welcome to drop by anytime.
Please RSVP via info@tuttowines.com
We hope to see you then.
Alex, Damiano & Stefania