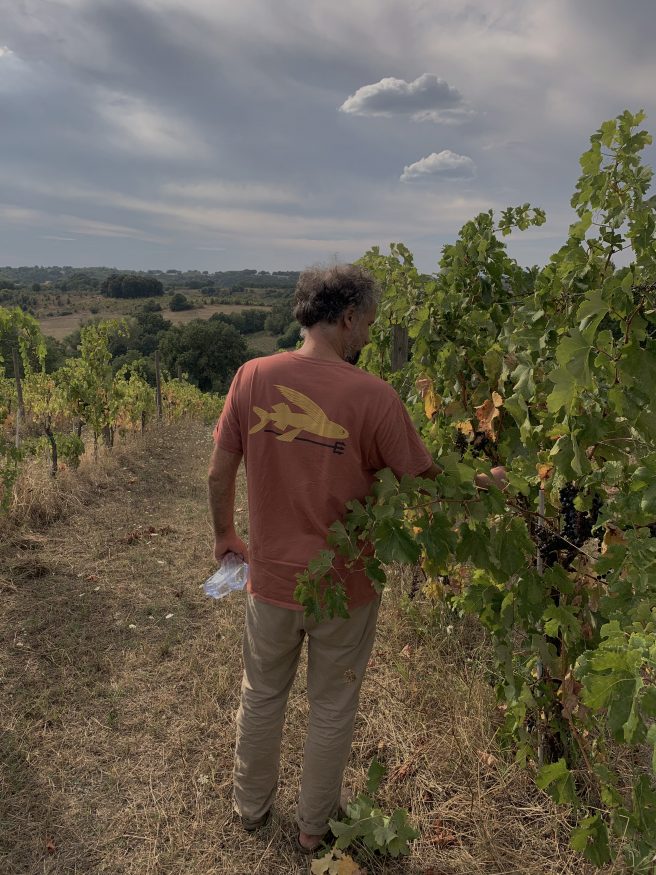 Last spring we spent a beautiful afternoon visiting Jacopo Battista of Ajola in the rolling hills outside Orvieto, at the crossroads of Umbria, Lazio and Tuscany.
Jacopo farms three and a half hectares of vines up to seventy five years old planted over clay and sandy loam of volcanic origin. Facing east, they sit over four hundred metres above sea level and the situation lends a fresh, fragrant character to his wines. In the cantina he exercises a gentle touch, producing pure, lively wines built on a backbone of pristine fruit.
Tasting in the cantina that day, we noticed a marked difference in style from previous vintages, particularly with respect to his handling of white varieties, where the focus is now on field blends and shorter macerations, allowing him to produce wines which are a little more compact, fluid and precise.
Jacopo's wines seem to get better and better each time we visit and we are really excited to share his latest efforts with you.
Jacopo's wines are now live on Tutto a Casa