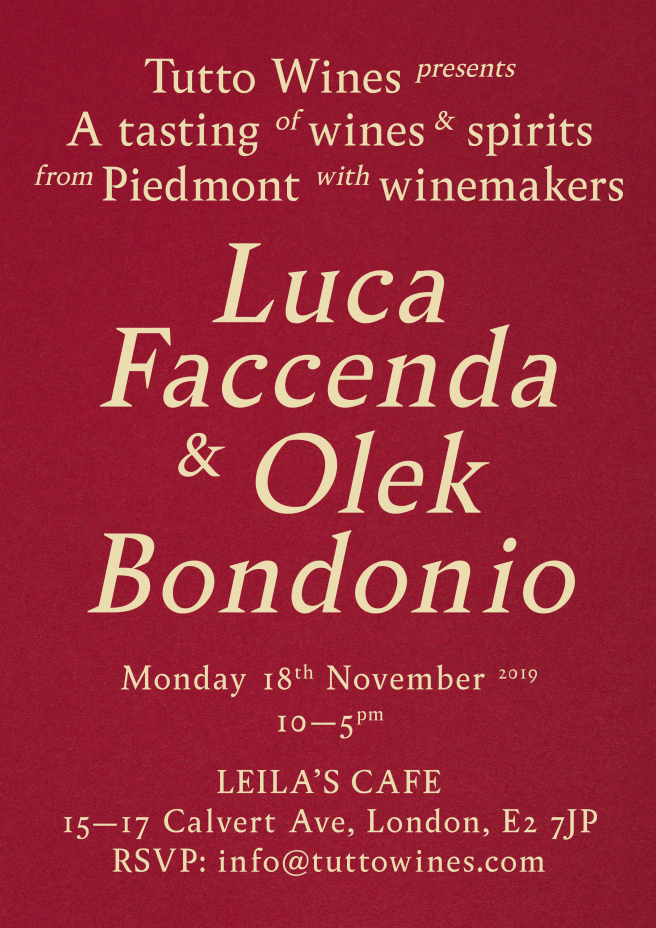 There is no better time to enjoy the wines of Piedmont that in the autumn. With the temperature dropping, the days getting darker and the leaves falling, we tend to opt for wines that are a little more structured, earthy, savoury and spiced.
On Monday 18th November join winemakers Olek Bondonio and Luca Faccenda to taste their new releases alongside wines and spirits from our other producers in the region Ezio Cerruti, Cascina Tavijn, Chinati Vergano and Argalà.
Open only to the trade, the tasting will take place at Leila's Cafe in Shoreditch and run from 10am-5pm.
You are welcome to drop by anytime, just RSVP via info@tuttowines.com
We look forward to seeing you then.
Alex, Damiano & Stefania