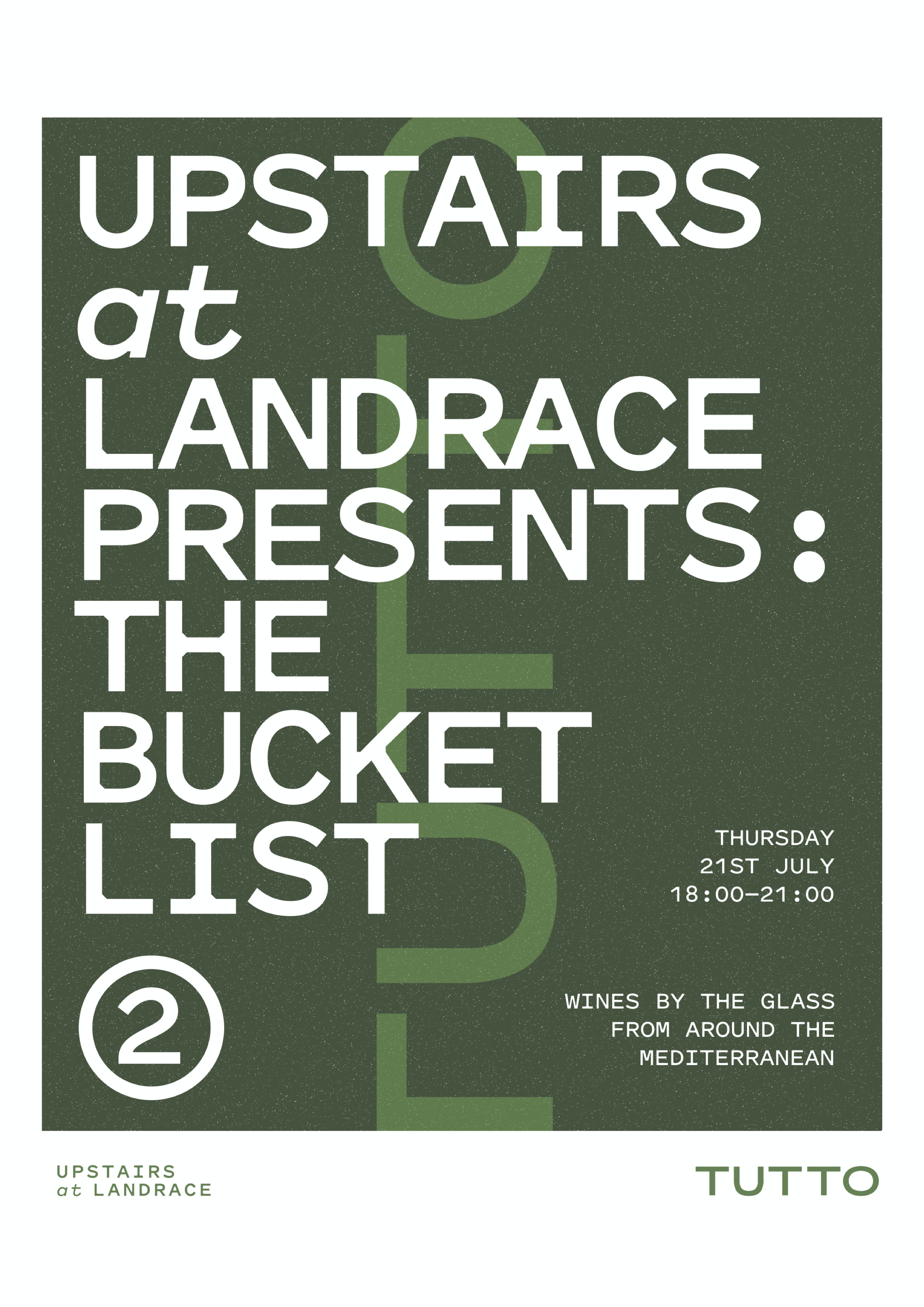 Next Thursday 21st of July we are visiting Bath for the very first time to host an evening alongside our friends from Upstairs at Landrace for the next in their series of wine dinners, The Bucket List.
What Andrew, Jules and Rob have created here is truly special and we can't wait to join them for a dinner inspired by our trips around the Mediterranean.
Rob will be cooking a a beautiful menu inspired by summer holidays spent abroad and the very best of the season's ingredients from our isles, whilst we will be delving deep into Greece, Mallorca, the Sud de France, Sicily and beyond to capture the very best of what the continent's vignerons have to offer, pouring heady, sunkissed wines from the likes of Domaine de Kalathas, Sistema Vinari, Tutti Frutti Ananas, Lamoresca, Gabrio Bini, Barraco and more.
The menu is £39 and wines will be available both by-the-glass and bottle.
To book a table, simply visit the restaurant's website
We hope you can join us for what promises to be a beautiful night.