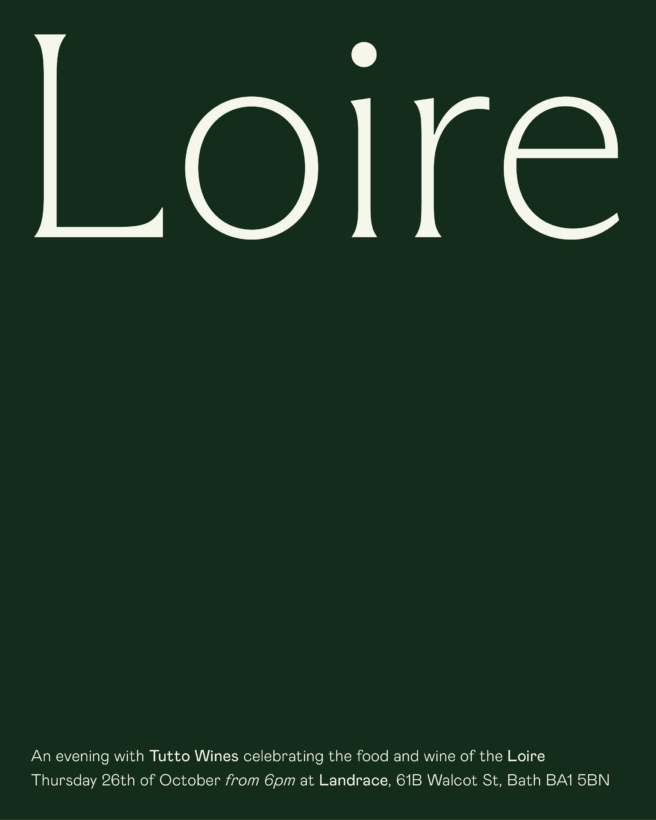 On Thursday 26th of October we will be hosting the second in our series of special dinners celebrating the Loire Valley in the beautiful surrounds of Upstairs at Landrace in Bath.
On the night, Landrace's chef Rob Sachdev will be cooking a beautiful three course menu inspired by the region and celebrating the best of the ingredients you find at this time of year. Expect wild rabbit & pork rillettes, a salad of eel, celeriac and mustard, roast partridge with bacon and wild mushrooms, and a flawless apple tart.
The menu is priced at £45 for three courses and to wash it down, we will be pouring wines young and old from the likes of Claire & Florent Bejon, Jerome Lambert, La Grapperie, Le Batossay, Robinot and Thierry Hesnault.
Tables are available from 6pm and can be booked via the restaurant's website
We hope you can join us for what promises to be a beautiful night.