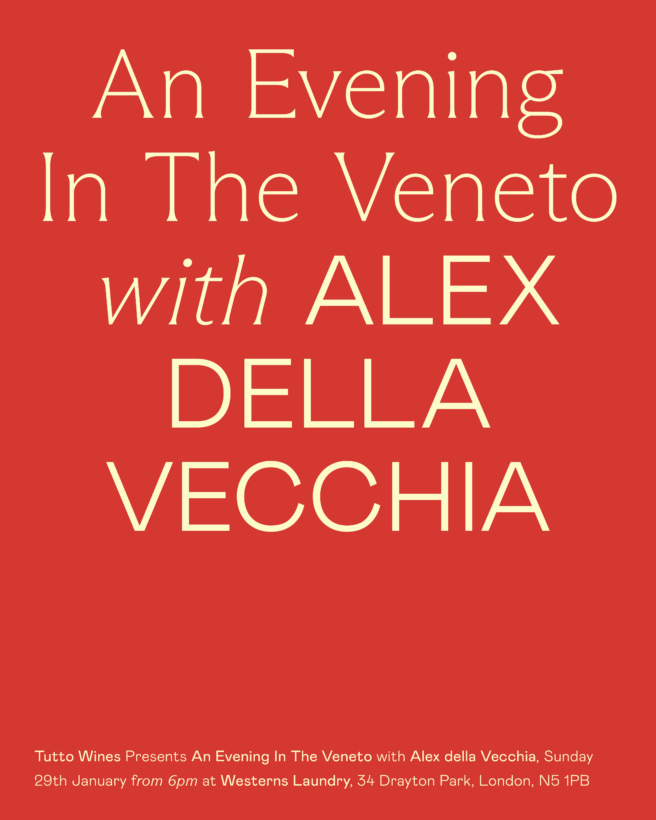 An Evening in the Veneto with Alex della Vecchia
On Sunday 29th of January we will be welcoming Alex Della Vecchia to London for an evening at Westerns Laundry celebrating the region he calls home, the Veneto.
One of the most talented and prolific growers in Italy, Alex makes pure, nourishing wines in the shadow of the Dolomites that possess a wonderful sense of place.
One of our favourite parts of Italy, the Veneto boasts a rich culture of food and wine, with emblematic dishes so suited to these cooler months.
On the night, we'll be delving deep into the classics with a menu that focusses on the best seafood the fishermen have brought in, alongside the likes of baccalà mantecato, sarde in soar, risotto nero and pappardelle with duck ragu.
Alex will be pouring a wide range of his wines and will be on hand to share his love of the region and the story behind each.
Tables are available from 6pm and can be booked via the restaurant's Open Table
We hope you can join us for what promises to be a beautiful night.
Alex, Damiano, Jack and Justina