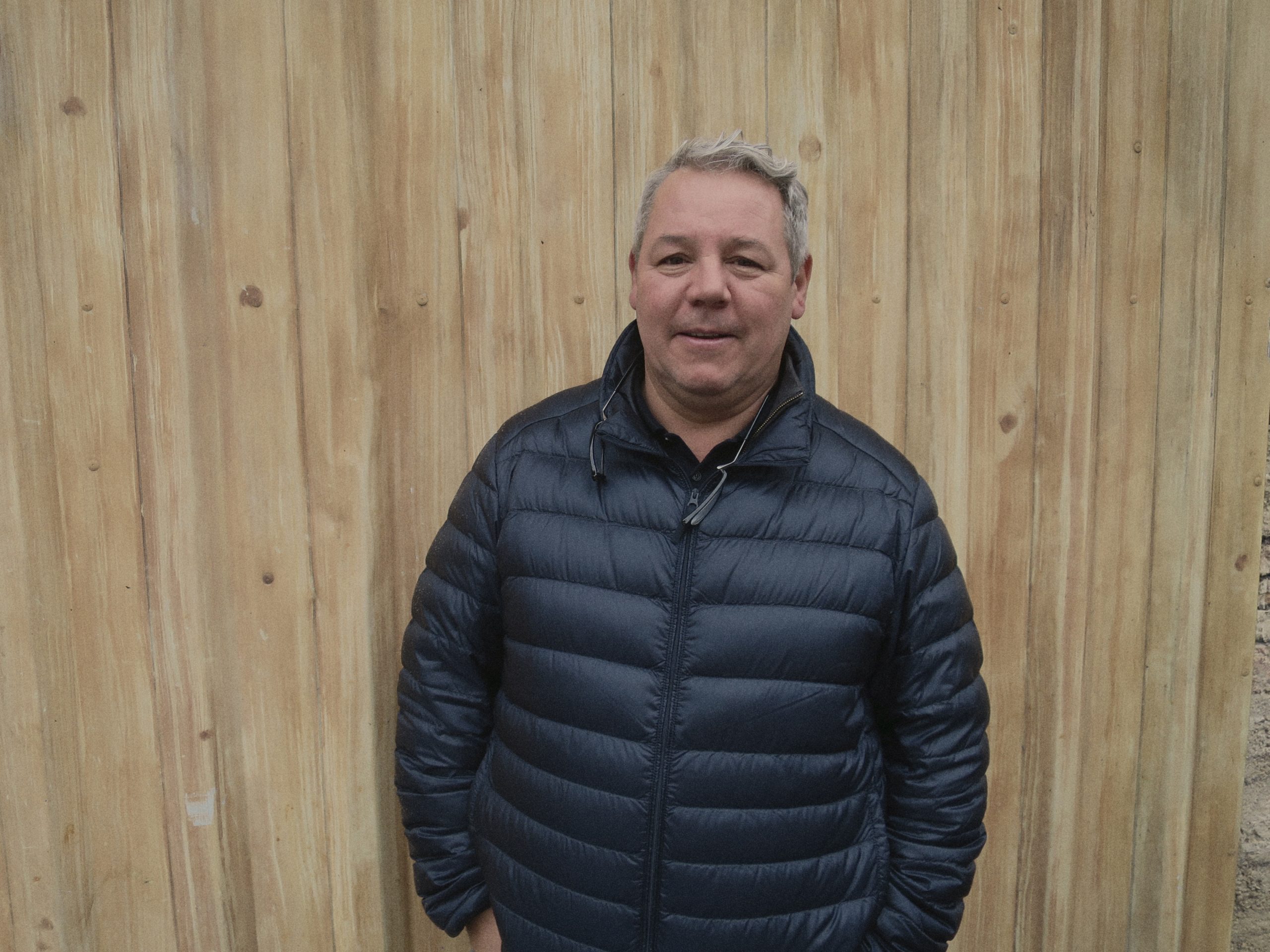 Having released a large collection of his wines from Burgundy and beyond over the past few weeks, we thought it would be interesting to sit down for an interview with Frédéric Cossard. Starting from nothing in a time when organic farming was rare in the region, over the past few decades Fred has garnered a reputation for producing Burgundy of rare purity, liveliness and finesse.
As a knowledgeable taster, great lover of food and wine and true bon vivant, it was a pleasure to speak to Fred about everything from his beloved Burgundy, his journey in wine, the inspiration behind his radical switch to qvevris for élevage and the greatest wines of his life.

Fred's wines are available on Tutto a Casa

Hello Fred. How are things in Saint-Romain?

We are good thank you, life in the countryside is peaceful despite these chaotic times.

We were very sad not to be able to come to taste with you this year. How was last year's harvest?

It was very warm, making for low yields particularly for the Chardonnay, but it will be an awesome vintage. I've never seen a harvest like it, the wines are pure, gentle and full of fruit, especially in the Côte de Nuits. The whites remind me a little of 2017, very high quality and I'm not sure when we will see another vintage like this, it was truly amazing.

Your journey to winemaking is an interesting one. Tell us, how did you end up here in Saint-Romain?

I am from Burgundy but was trained as an engineer, specialising in the production of milk, so basically, I was destined to make cheese. That is what my father wanted anyway… but I was more interested in wine. I started as a broker, in Burgundy, that's the person that forms the relationship between a vigneron and a négociant. I had a car, pen and paper and was on the road all year long tasting and moving from one place to another. I tasted thousands of wines and they were not always good. That's when I made my mind about the kind of wines I actually wanted to drink. I made the connection in my head: we make raw cheese, so why couldn't we make raw wine?

Is that how Domaine de Chassorney came about? 

Yes, it started because all the wines was tasting were not what I liked and I wanted to make something that I could drink myself. My first vintage was in 1996, starting with just under four hectares spread n across Saint-Romain, Auxey-Duresses and Nuits-Saint-Georges 1er Cru Clos des Argillières.

We started in Burgundy because well, where else? It is the land of the gods for wine, but it is very difficult to find vineyards in Burgundy, especially when you have no connections whatsoever in the wine world. It is a miracle someone trusted me to rent me a few hectares to begin with. 

What kind of wines were people making in Burgundy at that time?

There were very few people making the kind of wines we love. In Burgundy the land is so expensive that people deemed it too big a risk to work organically. Thankfully, it is changing now, especially with a new generation that is more used to hearing about organic agriculture and for whom it has almost become the norm. There has been a shift in the culture which is a good thing. At the beginning, the older generation thought I was crazy to be working this way. I was told that I would destroy my vineyard, crash and burn before I'd even started.

You are lucky enough to work with some of the great vineyards in Burgundy through your négociant project. What year did you start doing this and what was the reason behind it?

It is something I had in my head for many years but I couldn't do it alone. When I met my wife Laure I found a partner in both work and life. We started in 2006 with some vineyards in Puligny, Meursault and Chassagne. Now we work with vineyards in the Côte de Nuits, Côte de Beaune and even the Jura. For me it is more difficult to find a vigneron that will sell me grapes than to make the wine. It is not that I want to make big volumes of a particular wine, but I like to make a lot of different wines to understand how each grape behaves in each terroir.

Unlike others in the region, you usually purchase fruit from the same, trusted growers each year and instruct them on how you would like the grapes to be farmed. Could you tell us a little more about this?

In the beginning I was always present in the vineyards because I didn't want to buy any grapes just because they came from from a great appellation – the grapes are expensive so they must be very good. Now in many cases we have worked with the same people for ten to fifteen years. We know they work well and like you say, it's a relationship of trust. It is important to work with a total respect for the plants and the soil, organically of course.

The use of qvevris for élevage is something unique in Burgundy. What inspired you to start working with these vessels?

I visited Georgia at the end of 2017 and fell in love with the wines and the people. Some winemakers there convinced me to start working with qvevris. I know some vignerons in France who were the first people to import the qvevris but I did not want to just copy what they were doing. So, as they used the qvevris for vinification, I decided to use them for élevage. I am very interested in the proportion of these vessels and how the form of the jars make wines that are somehow more subtle. I find the transition from grape to wine is easier.

Could you tell us about the kind of qvevris you use and why you decided on these instead of, say, amphorae?

Qvevris are heated to around 1200-1400°c, whereas other amphorae are often only heated to 800°c, which means the qvevris are less porous. Also, because they are buried, the wines are not subject to temperature change, which is very important. I have ten qvevris which range in size from ten to twelve hectolitres and I feel these vessels send wine back to its purest form.

Which winemakers or friends inspire you today?

Gerard Valette, Nicolas Renard, Richard Leroy, Damien Coquelet.

What is your favourite wine that you have made to date?

Perhaps it is a new one, the Morey-Saint-Denis 'Les Champs de la Vigne' 2019 which I made in the qvevris. Laure is very angry at me, as I have enjoyed too many bottles myself and with my friends.

You are also a great lover of wine and always open some special bottles made by others when we come to visit, what are your favourite wines of all time?

I think it would have to be Domaine de la Romanée-Conti's Montrachet 1983, the 1998 Clos Goillotte from Domaine Prieuré Roch or Clos Reyssié 2005 from Valette.

What is the one grape you haven't worked with yet that you would like to explore working with?

Hmmm. Maybe Chenin…

You are a great lover of food and Laure is a brilliant cook. When we are able to travel to France again, could you please share a couple of addresses in Burgundy where our friends can eat well and enjoy a few bottles of your wine?

Hidden away in the hills in Bligny-sur-Ouche, Frédéric Menager's La Ferme de la Ruchotte is the place to be and I would also recommend Auprès du Clocher in the village of Pommard.