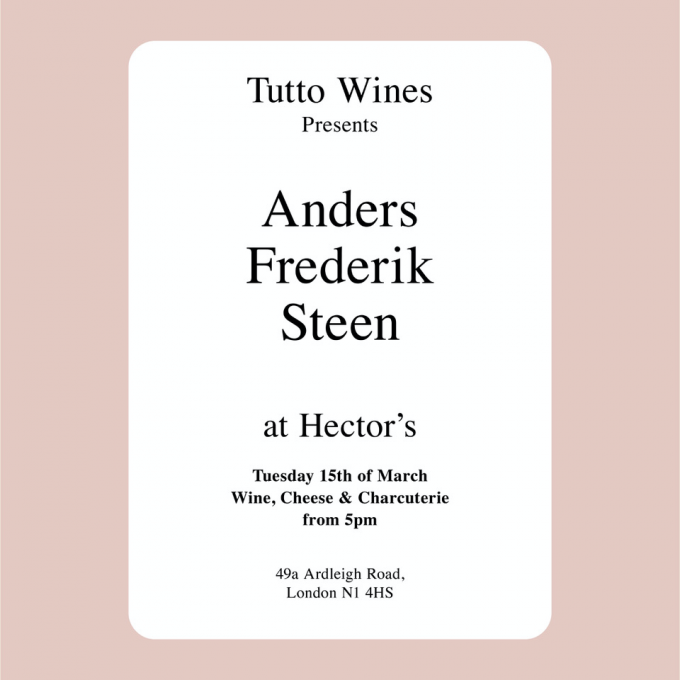 Next Tuesday 15th of March we will be welcoming Anders Frederik Steen to Hector's in East London for a special evening celebrating his unique wines.
Anders will be behind the bar discussing his winemaking philosophy, pouring glasses and sharing the story behind each. This will be the first opportunity to try all of the new releases we have just received from him and Anne, along with a collection of older wines from our cellar we've kept hidden away for such an event. All of the wines will be available by the glass or bottle, and to takeaway.
On the night, the guys at Hector's will be doing their best impression of an Ardèchoise bar à vin, serving up the finest charcuterie, French farmhouse cheese and plenty of crusty baguette, alongside a large helping of their inimitable savoir faire.
The evening begins at 5pm and all are welcome. There is no need to book but as this is a small, intimate space, it is not really suited to large groups and we'd recommend arriving early to avoid disappointment.
We hope you can join us for what promises to be a great night.