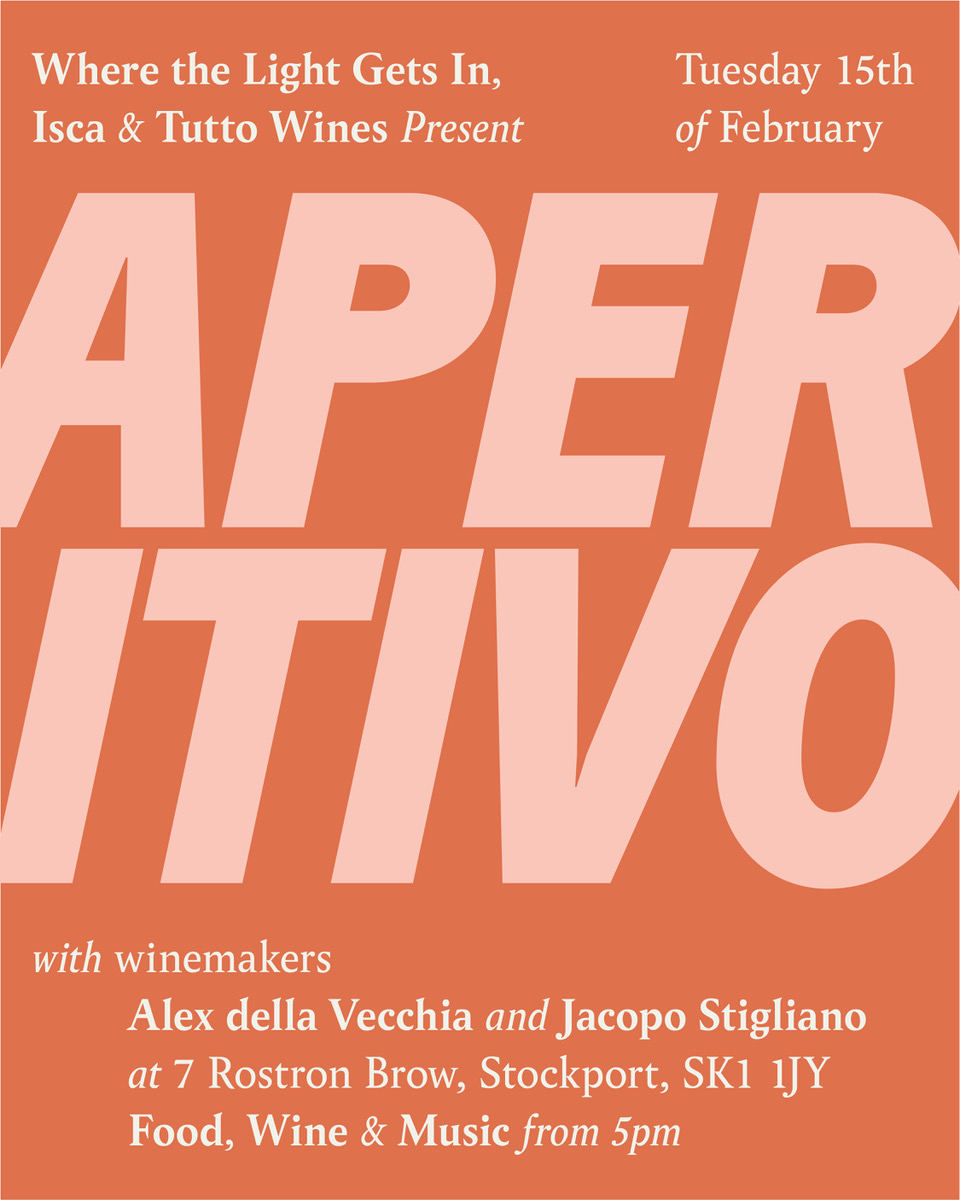 On Tuesday 15th of February we will be hosting an extended aperitivo in the wonderful surrounds of Stockport's Where the Light Gets In with two of Italy's most talented young winemakers, Alex Della Vecchia and Jacopo Stigliano.

Whilst Alex and Jacopo might only have only produced a handful of vintages under their own names, the two have spent the past decade garnering knowledge and experience with some of Italy's most respected growers. As a result, they have hit the ground running, producing old school, soulful wines that bely their youth. 
There are few spaces as beautiful to watch the sunset as Where the Light Gets In and from 5pm we will begin easing into the evening. The music will be on, the guys will be pouring their wines and chefs from Where the Light Gets In and Isca will be taking care of the food.

Expect the likes of Carlingford Oysters & Rye, Fresh Cheese with Fennel, Radishes & Landing Herbs, Crispy Brown Butter Potatoes with Creme Fraiche & Pickles, as well as a special preview of some of the things which will be served at the restaurant's new bakery, Yellowhammer.

There is no need to book and all are welcome. We hope as many of you can join us as possible to share a glass or two with the guys alongside some great food and music.

Whenever we do an event here it is truly something special and we have a feeling you will not want to miss this.