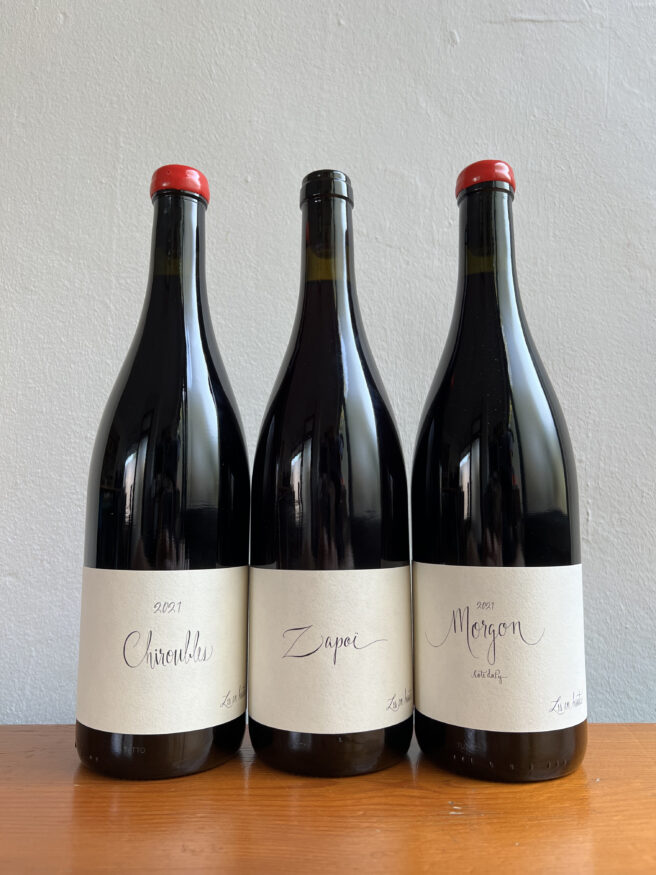 With the gorgeous summer weather continuing, we are very happy to share the second vintage of sublime Beaujolais from Frédéric Cossard and Damien Coquelet's Les En Hauts.
Fred and Damien have been friends for over twenty years and the two share a great passion for the wines of Beaujolais. Having collaborated on several cuvées in the past, the idea is to select Gamay from Damien's best parcels in the region and vinify them as Fred would his Pinot Noir, with gentle infusions of whole bunches and fermentation and élevage in concrete eggs.
We've spoken at length about how excited we are by the 2021 vintage in this part of the world, a real throwback year that has produced pale, perfumed and achingly pure wines that remind us of the region's heyday. Fred and Damien have captured the spirit of this great millésime beautifully and these are amongst the most compelling expressions of it that we have tried. 
The wines are now available on Tutto a Casa