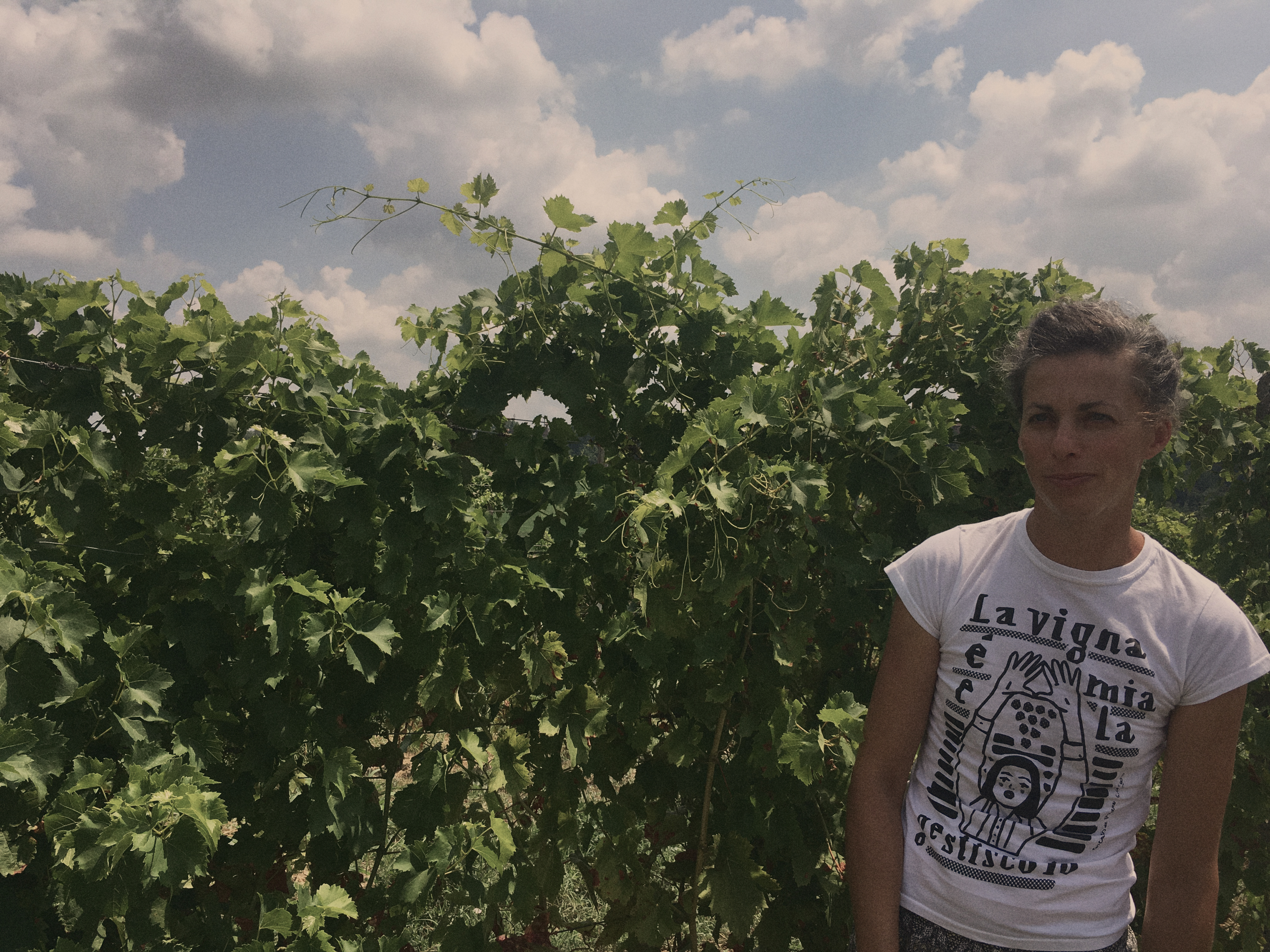 We have received a special delivery from Cascina Tavijn just in time for Christmas.
After the wonderful collaboration between Federico Orsi and A.VinGarde we had earlier in the year, we are thrilled to have received a small amount of Nadia's. This is a fruity, easygoing pet nat made from a maceration of Grignolino and peaches found in the vineyards. These always seem to ripen around the beginning of harvest, providing the inspiration for the drink. Perhaps the ultimate wine to enjoy while opening presents in the morning, this is a hell of a good time.
Over the last decade we have always enjoyed a glass of the Verrua's grappa after a good meal in their farmhouse in the hills of Scurzolengo. Up until now that was the only place you'd find it, so we are thrilled that Nadia has decided to bottle a little. The perfect end to a long Christmas meal, it would also make a wonderful gift for those who love their distallati.

The following wines are now live on Tutto a Casa
CASCINA TAVIJN Ottavio A.VinGarde 2019
A pet nat made from a gentle maceration of Nadia's Grignolino and peaches found around the vineyards. The two spent two weeks together, before being pressed to bottle to finish fermentation. A gorgeous shade of pink, with lively bubbles and pure fruit, this makes for a joyful start or finish to any meal.
CASCINA TAVIJN Signora Grappa [50cl]
A beautiful grappa made from the pomace of the family's Ruché distilled by their friends at Cascina La Noce in Biella. The grapes aromatic profile really shines here, with gentle floral notes before the fire hits, this is a seriously invigorating drink. Just one hundred bottles were produced.