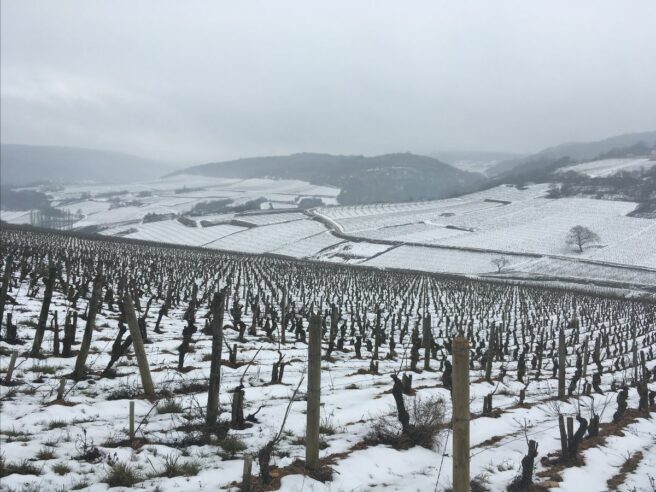 After a longer wait than usual we are very excited to share the 2020 Burgundy vintage from Frédéric Cossard's Domaine de Chassorney.
Starting from scratch, over the past few decades Fred has etched out a name for himself for producing Chardonnay and Pinot Noir of rare purity and finesse. As a pioneer of organic farming and making wine without additions in the region, in recent years Fred has continued to innovate, eschewing the use of oak barrels in favour of concrete eggs and Georgian qvevris. The results are highly original iterations of Burgundy that show the region's storied villages and esteemed crus through a different lens.
These wines all come from the 2020 harvest: a warm, dry year in which the Cossards were forced to navigate issues relating to drought and sunburn, rather than disease. They have done so wonderfully and the resulting wines are open, expressive and incredibly fragrant. Already impressive in their youth, they will age with aplomb.
Fred's wines are now available on Tutto a Casa