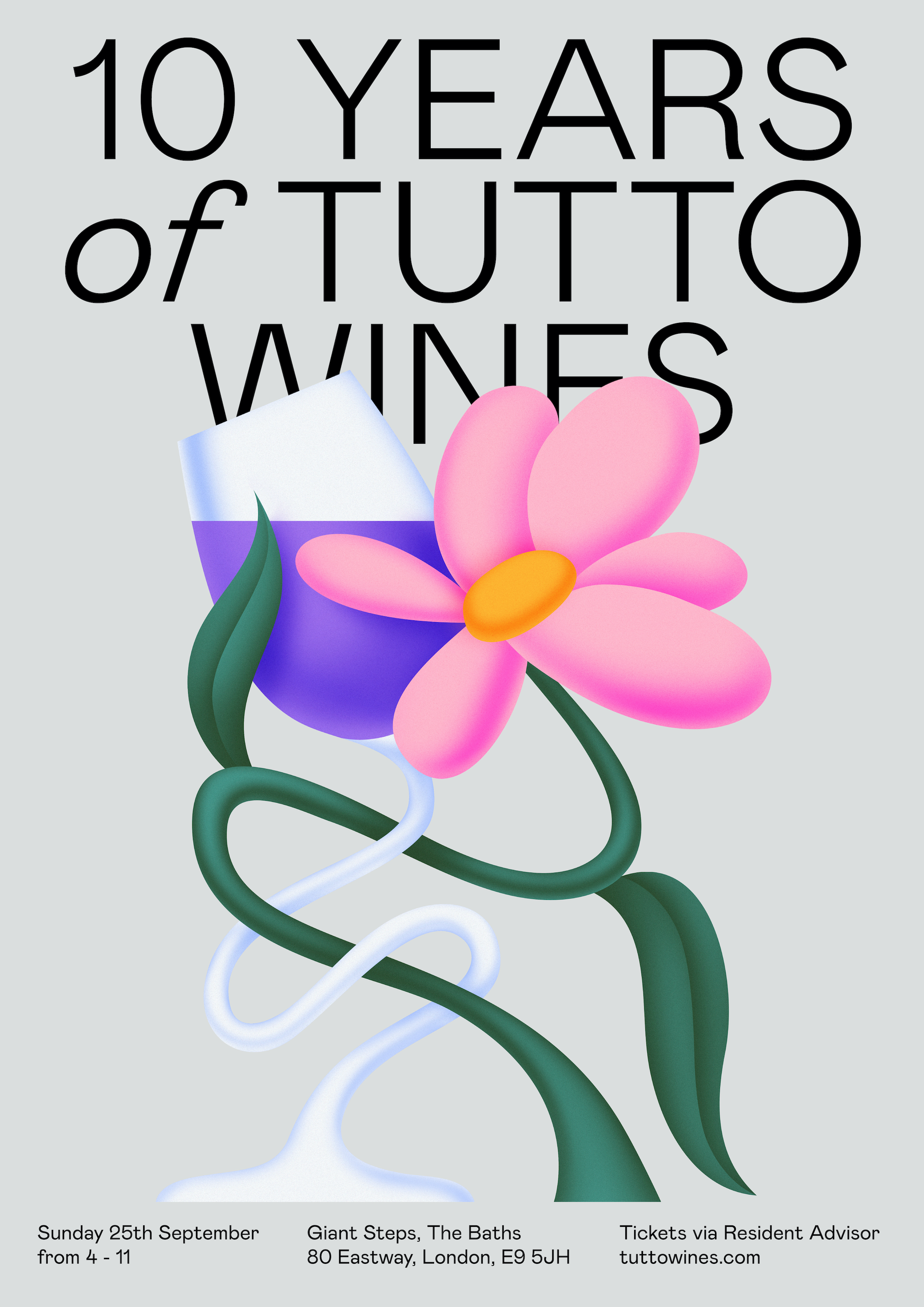 Tutto turned ten earlier this year and for the past few months we have been thinking about the best way to celebrate with you all.
Since our days working at Brawn, when late one night whilst polishing glasses behind the bar we decided to buy some wine from a handful of our favourite growers in Italy, we have been lucky enough to spend the past decade working alongside an incredibly talented group of winemakers and the wonderful people who run our favourite restaurants, wine bars and shops here in the UK.
From fascinating, insightful trips to visit vignerons, to being invited to host many of Europe's most exciting growers for the Spring Tasting alongside our friends Gergovie Wines, and the myriad tastings, lunches, dinners and parties held up and down our isles, the highlights are many and too numerous to list here.
We are extremely grateful to all of our growers, friends and customers past and present and to Stefania, Jack and Justina, who have been instrumental in guiding us through the past few years.
To toast the past decade, we wanted to celebrate the only way we know how, by throwing a party with great music and lots of wine.
On Sunday 25th of September a handful of our nearest and dearest will be taking over the incredible soundsystem at Giant Steps in Hackney Wick, guiding us through the dance.
To keep you energised, we have written a short list of easygoing, vibrant wines made with the dancefloor in mind.
Tickets are £10 and can be purchased from Resident Advisor here
Everyone is invited and all are welcome, so please tell your friends and head down early and help us ensure that this is one for the books.
Finally, many thanks to our friend Milena Bucholz for her beautiful illustration and the guys at A Common Thread for putting the flyer together for us.
We look forward to sharing a glass with you on the 25th.
Alex & Damiano