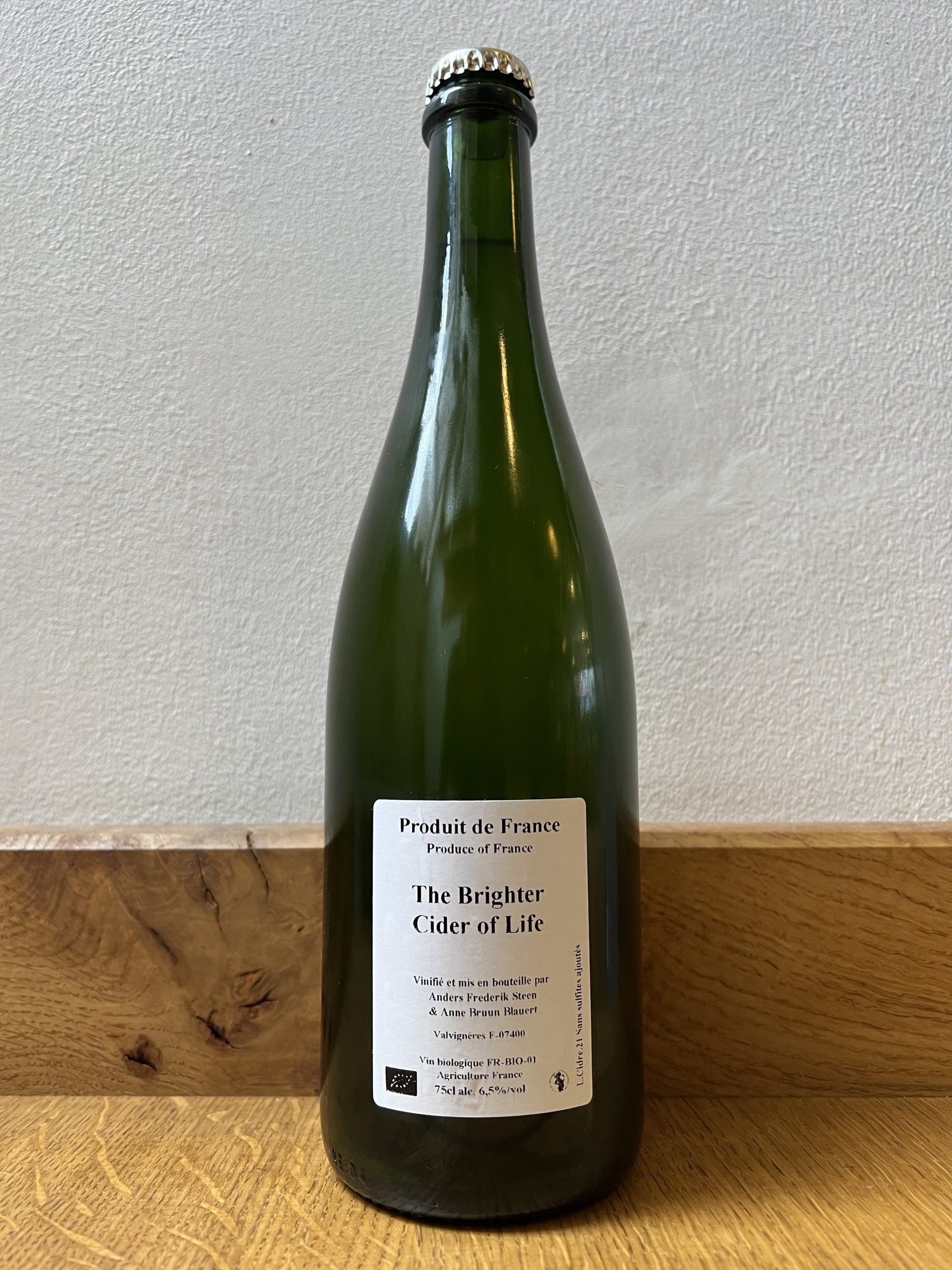 To coincide with some beautiful spring sunshine, we are thrilled to offer a highly original cider from Ardèche-based vignerons Anders Frederik Steen and Anne Bruun Blauert.
After a nightmare vintage in which all of their vineyards were destroyed in just one night of severe hail, the two were forced to get creative last year and this is a great example of making the best of a bad situation and producing something thrillingly unique as a result.
Made from local apples and a little touch of Viognier from last year's harvest, we've been longing to taste this ever since we saw Anders arriving with the apples at their little cellar in Valvignères late last autumn and it certainly does not disappoint.
As always, this release is in great demand so please be quick.
Anders and Anne's cider is now available on Tutto a Casa