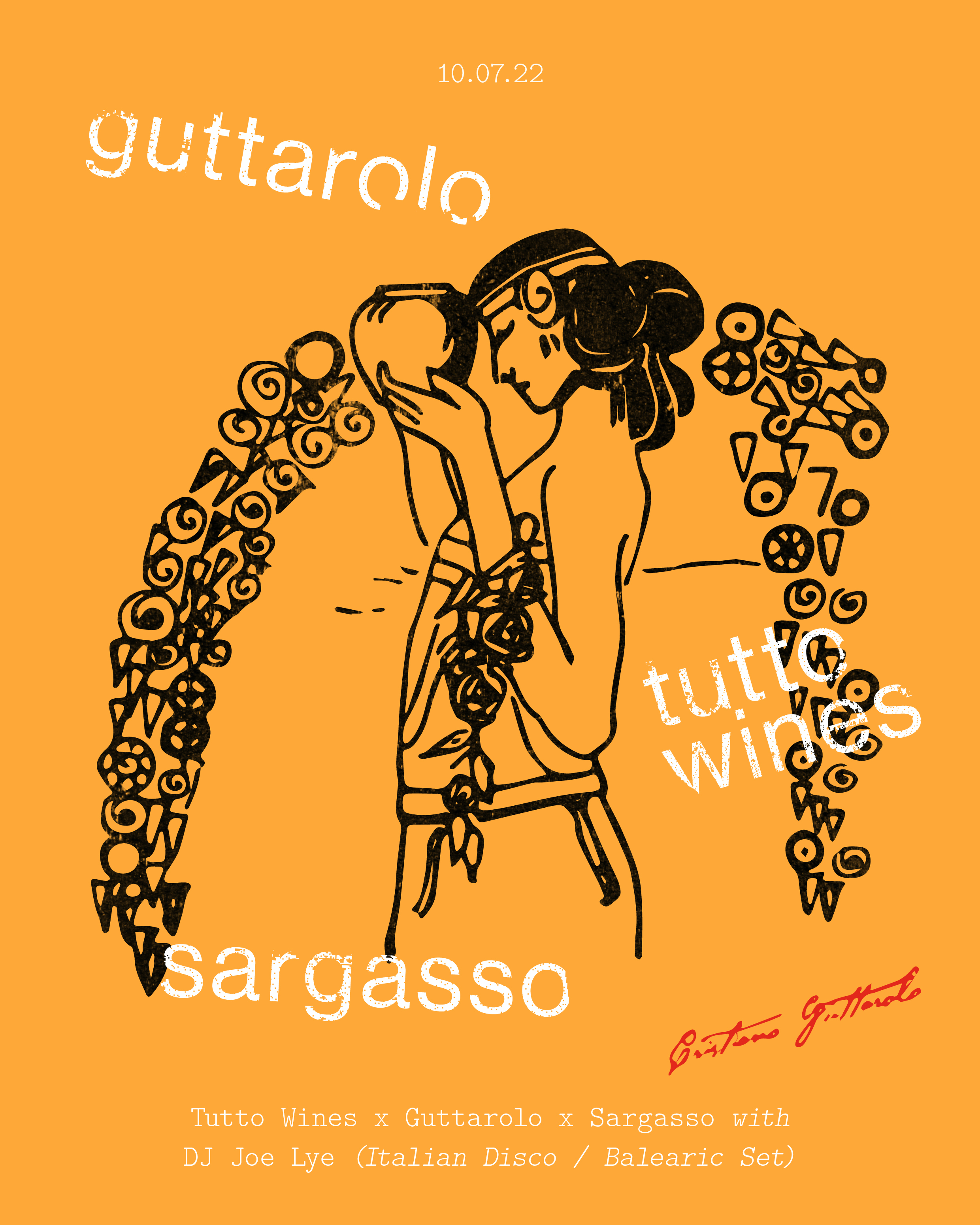 On Sunday 10th of July, we will welcome Cristiano Guttarolo to Sargasso in Margate for a very special day celebrating Puglia.
We have been working alongside Cristiano since the very beginning and over the last decade his wines have garnered a great following both here and around the world. This is the first time we've been able to host him for an event and it promises to be one for the books.
From his vineyards set high on the Murge Plateau just outside the village of Gioia del Colle, Cristiano produces wines which whilst unmistakably Pugliese and full of wild, sun-drenched fruit, have a balance often missing around here. Harnessing the beautiful minerality that karst terrain brings, they are invigorating wines full of life.
From 12noon Sargasso's chefs Ed Wilson and Marcelo Rodrigues will be cooking lunch. Expect classics like acquasala, fave e cicoria and spaghetti with ricci di mare, alongside whatever the fisherman from Margate have caught that morning.
To complement their beautiful menu, a large selection of Cristiano's wines will be available by the glass and bottle.
The menu is à la carte and you can book a table here
From 6pm we will lean into the aperitivo, with plenty of Cristiano's wine, his favourite cocktail and fritto misto from the kitchen. As sun sets over the Harbour Arm, Balearic sounds will set the scene for what promises to be a wonderful evening.
There is no need to book for the party and we hope as many of you can join us as possible for a glass of wine and a dance.
Alex, Damiano, Jack & Justina