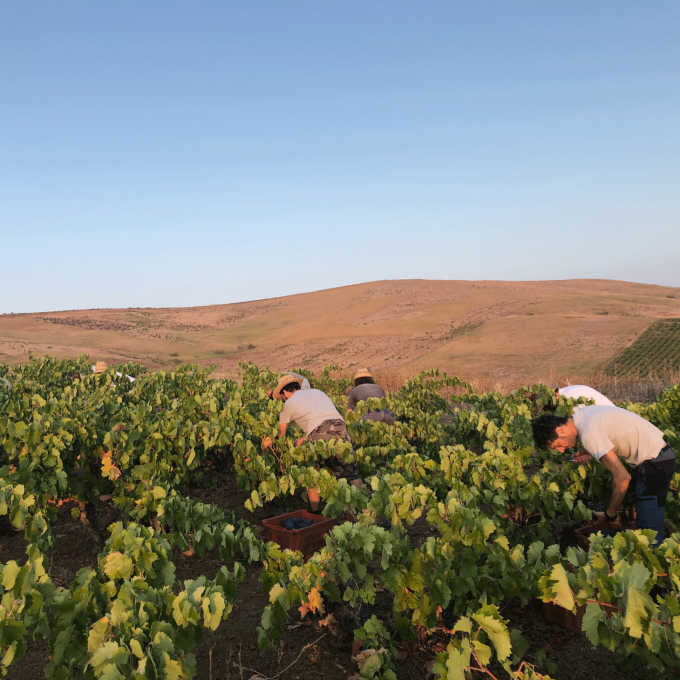 Halarà is a project very much inspired by the Mediterranean and those that tend its land.
It is a collaboration between Nino Barraco, Corrado Dottori of La Distesa and a handful of friends who happen to be some of Italy's most talented winemakers. The idea is simple: to restore abandoned vineyards in the hills outside Marsala and produce wines that speak of this incredible place – the sun, the soil, the wind and most importantly, the sea. 

For now they are working with two hectares of thirty five year old vines planted with Catarratto and Parpato, a mysterious grape thought to be an ancient relative of Grenache. The vineyards face north and are planted over calcareous soils. Along with a stiff breeze from the Mediterranean, this lends these sun-kissed wines a beautiful freshness.

We have just received a little of each of the wines from their first vintage, which will bring some Sicilian sunshine to the first days of autumn.

Their wines are now available on Tutto a Casa
HALARÀ Rosato 2019
This is a rosato in the truest sense, with vibrant red fruits and a pleasant bitter, herbaceous note that offers real refreshment.
HALARÀ Rosso 2019
Made from the rare Parpato grape, while light on its feet, this feels quintessentially Mediterranean with its black fruits, herbs and spice.