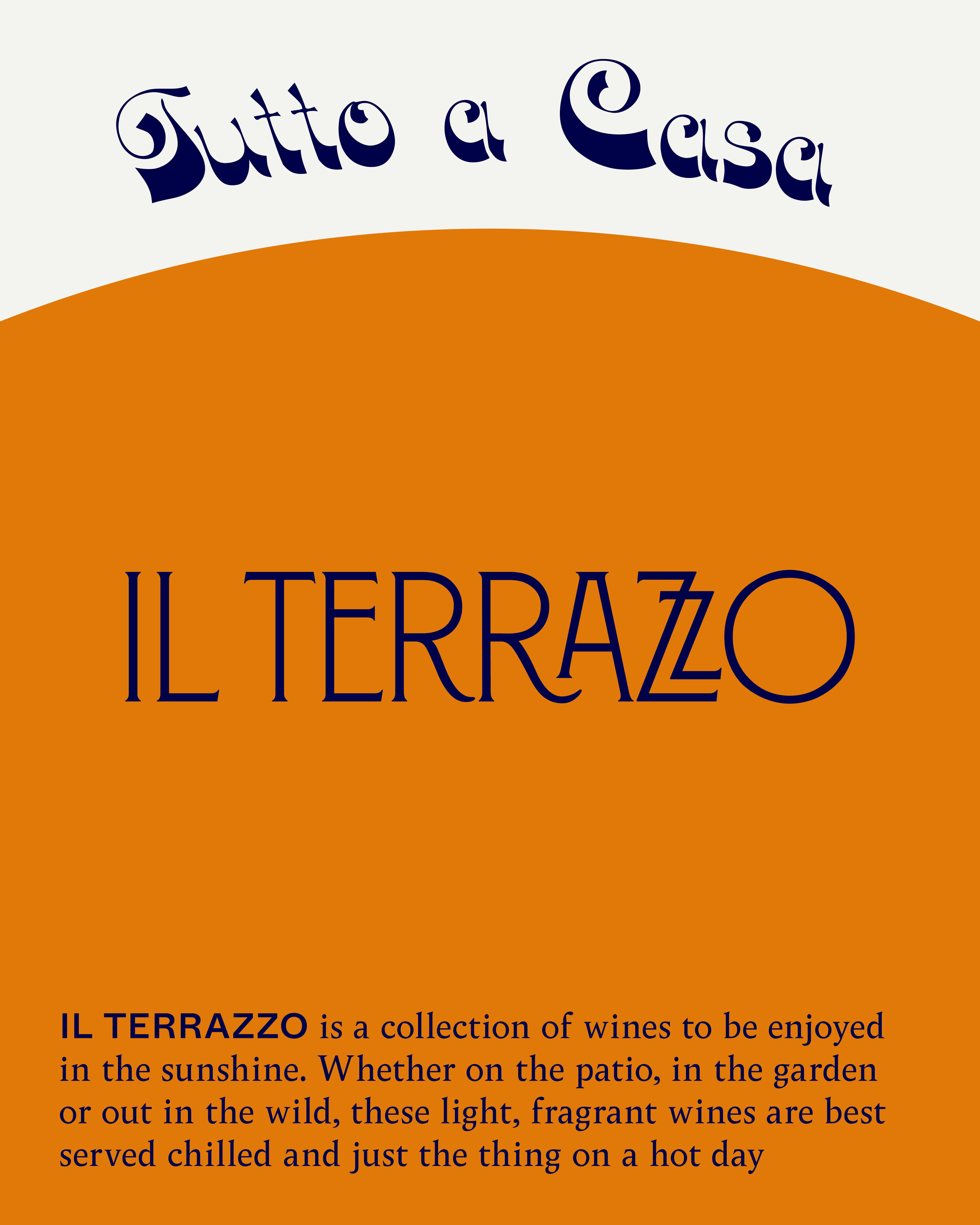 With all this warm weather, we thought we'd better put something together for the long weekend.
Il Terrazzo is a collection of wines to be enjoyed in the sunshine. Whether on the patio, in the garden or out in the wild, these light, fragrant wines are best served chilled and just the thing on a hot day.
It is £120 for the following wines, which includes free delivery anywhere in England and Wales.

QUARTICELLO Despina 2019
GRÉGORY GUILLAUME Lucky 2018
TUTTI FRUTTI ANANAS Nespola 2018
GAZZETTA Bianco G05 2018
LAMORESCA Rosato 2018
JÉRÔME LAMBERT Le Fil Rouge 2018
If you'd rather put your own selection together, we are also offering 15% off everything on our wine list and free delivery anywhere in England and Wales on all orders over £120
To place an order, just send us an email via info@tuttowines.com
We hope you enjoy the sunshine.
Alex, Damiano and Stefania