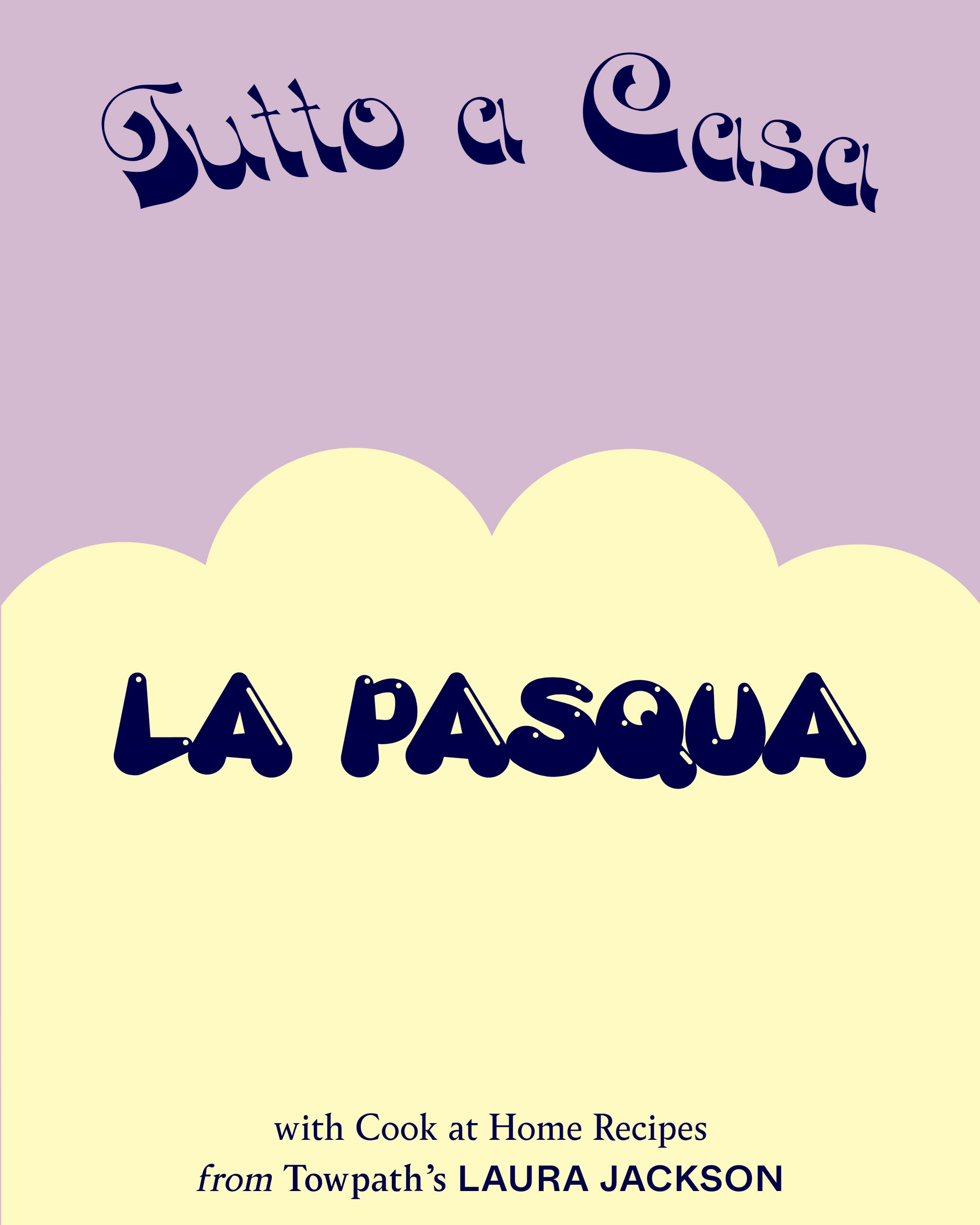 La Pasqua is a selection of six special bottles to be enjoyed over the course of the Easter weekend or as the perfect accompaniment to a very long lunch.
We've asked our friend and chef Laura Jackson of Towpath to share her perfect Easter meal and she's written four beautiful recipes for you to cook at home – carrot top & coriander pesto with crudités, spring vegetable broth, braised shoulder of lamb with lemon potatoes and rhubarb jelly, custard & shortbread.
Each pack will come with a digital book of Laura's recipes and information about each of the bottles.
Ranging from bitter to sweet, balance is key to what we've chosen here. Enjoyed alongside Laura's recipes, these pure, vibrant drinks will make for an Easter to remember.

LA PASQUA is £125 + a £10 delivery fee

The pack contains a bottle of fizz, a white, two reds, a remarkable seven year old sweet wine and a wonderful aperitif to be enjoyed on the rocks with a slice of orange and a glug of soda.

Argalá, Bitter Aperitivo NV
Quarticello, Cascina Ronchi 2016
Cristiano Guttarolo, Carsia 2018
Jérôme Lambert, Le Fil Rouge 2018
Le Coste, Rosso 2017
Ezio Cerruti, Sol 2013 [375ml]

We can deliver anywhere in England and Wales.
If you'd like to place an order just reply to this email with a name and address for an invoice, along with a name, address and contact telephone number for the delivery.
As our warehouse will not be delivering on Friday, please get in touch as soon as possible so we can make sure everything arrives on time.

Buona Pasqua!

Alex, Damiano & Stefania