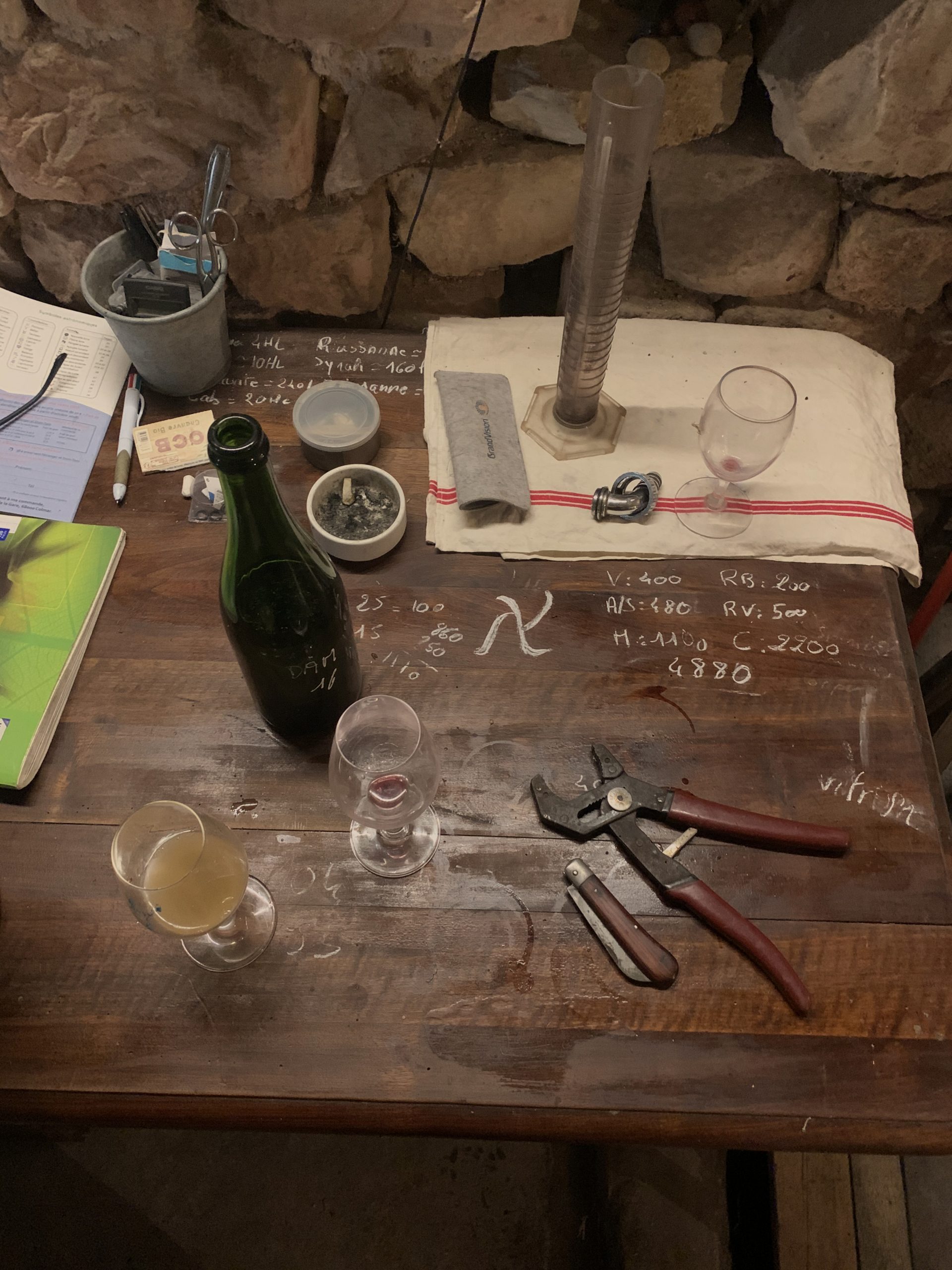 After several years of visiting him at his home in the Ardèche, we are very happy to be able to share the wines of Samuel Boulay. Originally from the Loire, in 2013 Samuel moved to Les Salelles, a small village on the banks of the River Ibie in a particularly beautiful part of the Ardèche.

Here, he farms five hectares of old vineyards that teem with life. Samuel doesn't cut the grass between the rows and treats the vines only with homeopathic treatments and plants according to the moon's cycle.
In the cellar he is a purist. The wines are aged in old oak barrels for a year or two and unusually, are not topped up at any stage. He works without electricity, the wines are bottled by gravity with no additions and labelled by hand.

Samuel's gentle and discrete nature makes for wines of rare purity. They have an energy, harmony and nourishing quality that is incredibly compelling.

The following wines are now available on Tutto a Casa
SAMUEL BOULAY Damoiselle 2017
This Viognier is compact, dense and elegant. A beautiful expression of the grape with gorgeous aromatics and impeccable balance.
SAMUEL BOULAY Ritournelle 2017
A remarkable Roussanne that is impossibly rich, complex and deep. This will reward drinkers for many years to come. Just a case made it to the UK.
SAMUEL BOULAY Fricheti 2017
A blend of Cabernet & Merlot is full of energy, with a beautiful perfume and lots of little red fruits.
SAMUEL BOULAY Aleph 2016
There is a beautiful brightness to this blend of Alicante, Grenache and Merlot, that pairs gentle floral notes with brambly fruits and a touch of minerals.
SAMUEL BOULAY Baltringue 2016
A wonderful expression of Merlot that impresses with savoury notes of black fruits, herbs and brine.