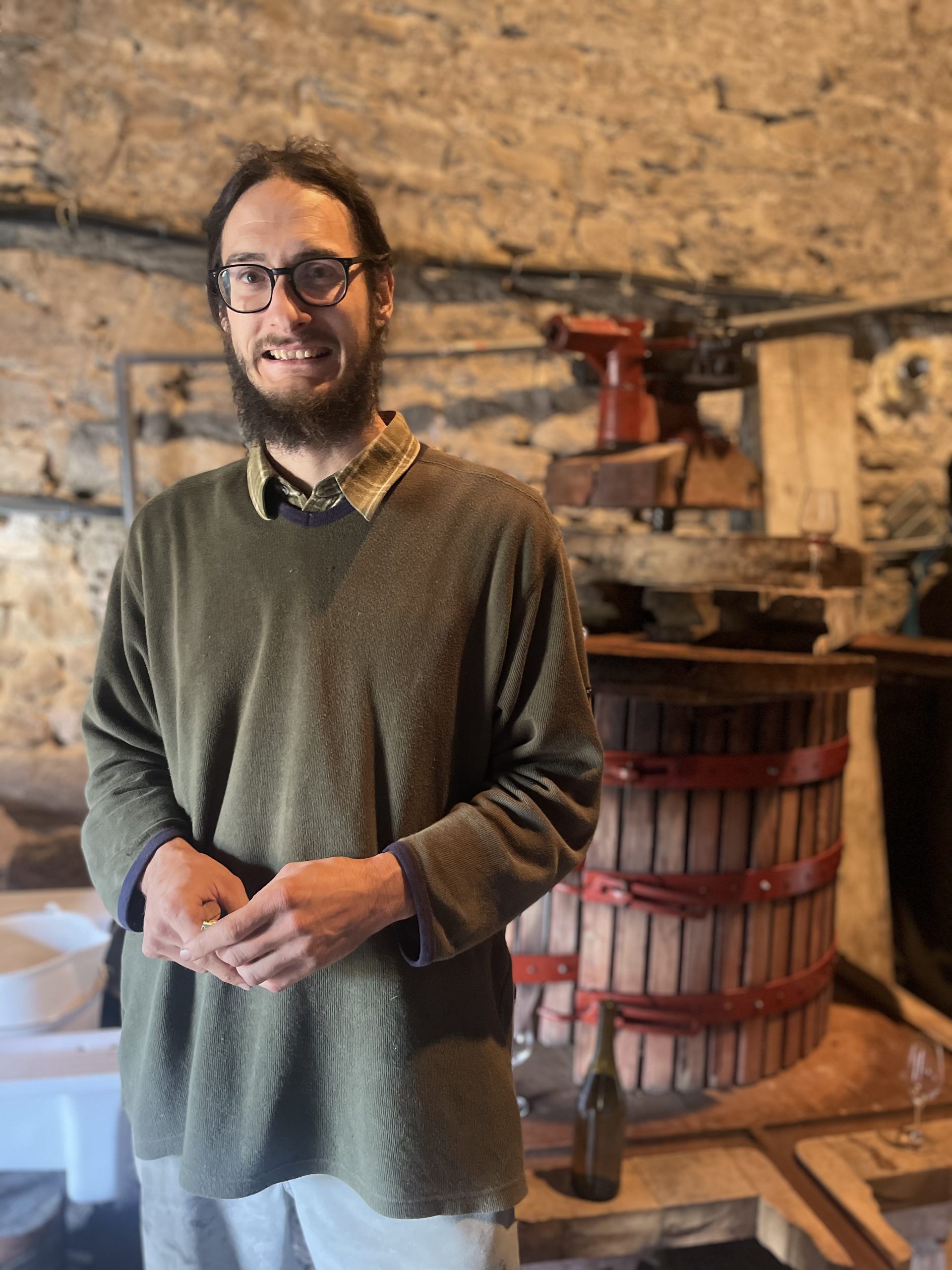 After an excellent tasting in his little cellar last October, we are very happy to introduce the work of another of the Jura's next generation, Thomas Jacquin.
Having completed his winemaking studies in Burgundy, Thomas spent half a decade under the tutelage of one of the Jura's most learned vignerons in Stéphane Tissot, before acquiring a tiny plot in Arbois in 2017 and beginning his own project.
Thomas farms just under a hectare of Poulsard, Savagnin and medicinal plants in the lieu-dit of 'En Chamblin'. The vines face west, a real boon in the age of climate change, and are planted over Triassic marl, which lends structure and depth to his wines. He farms biodynamically, using infusions from the plants grown in the vineyard to give the vines the strength they need to survive the increasingly unpredictable Jurassic weather.
In his tiny chai and cave in the village of Cramans, Thomas works with little equipment and a simple, no nonsense approach to produce decidedly old fashioned, soulful wines in a style that suggests they possess a great capacity to age.
Whilst we wait for his wonderful Savagnin to finish élevage, we just have one wine from Thomas: a wine normally titled simply 'Arbois Poulsard', in the 2020 vintage it is dedicated to a great friend of his that passed away that year.
Thomas's 2020 Poulsard is now available on Tutto a Casa