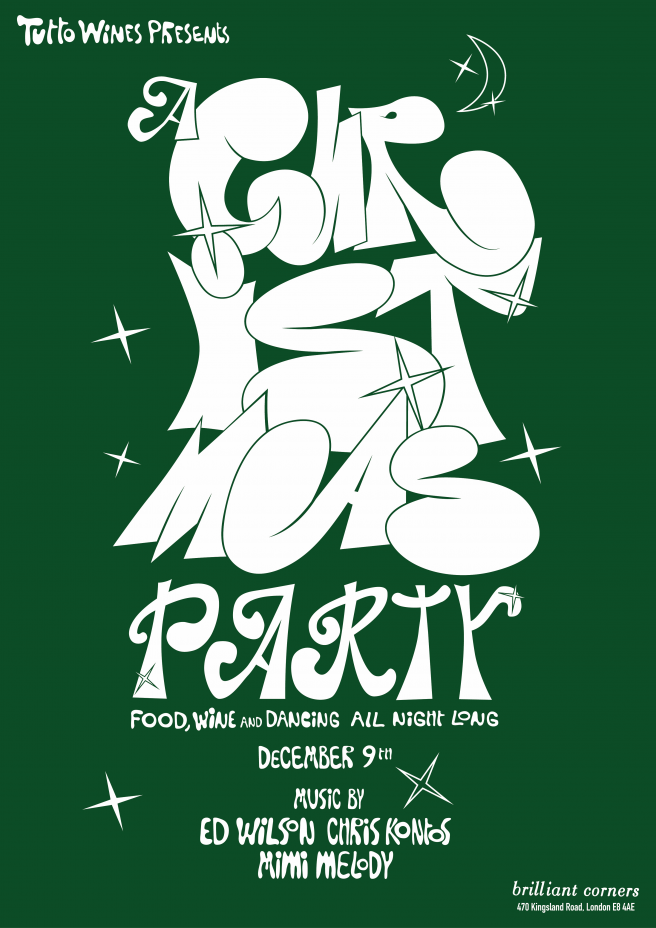 The festive season is well and truly upon us and on Sunday 9th December we will be throwing our annual Christmas Party at Brilliant Corners.
This has become a bit of a tradition for us and is always a great way to see out the year and this time we are lucky enough to have three good friends and great DJ's providing the soundtrack. Chris Kontos is joining us all the way from Athens, the lady responsible for the beautiful poster above, Milena, is again making the journey from Berlin, while Brawn's chef Ed Wilson is stepping out of the kitchen and behind the controls of the beautiful sound system at the 'Corners for one night only.
As always we'll be pouring wines to keep you dancing from bottles big and small from 4pm and from 6pm the kitchen at the 'Corners will be open as usual, serving food until late.
There is no need to book and please feel free to bring your friends and drop by anytime.
We hope you can join us for a dance and a glass of wine.
Alex & Damiano