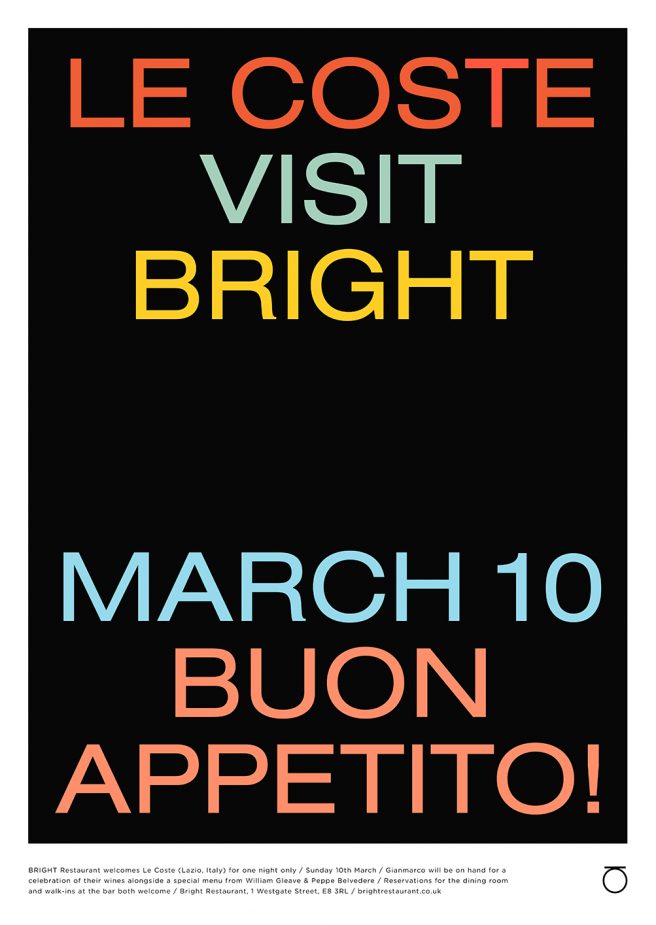 This weekend we welcome Gianmarco Antonuzzi of Le Coste back to London.
On Sunday from 6pm, Gianmarco will be at Bright in London Fields, where we'll be pouring over a dozen Le Coste wines from vintages young and old, from bottles big and small, alongside a menu featuring Roman classics from chefs Peppe and Will. You are welcome to drop by for a few glasses with Gianmarco at the bar or call the restaurant to book a table in the dining room and make a night of it.
We look forward to seeing you then.