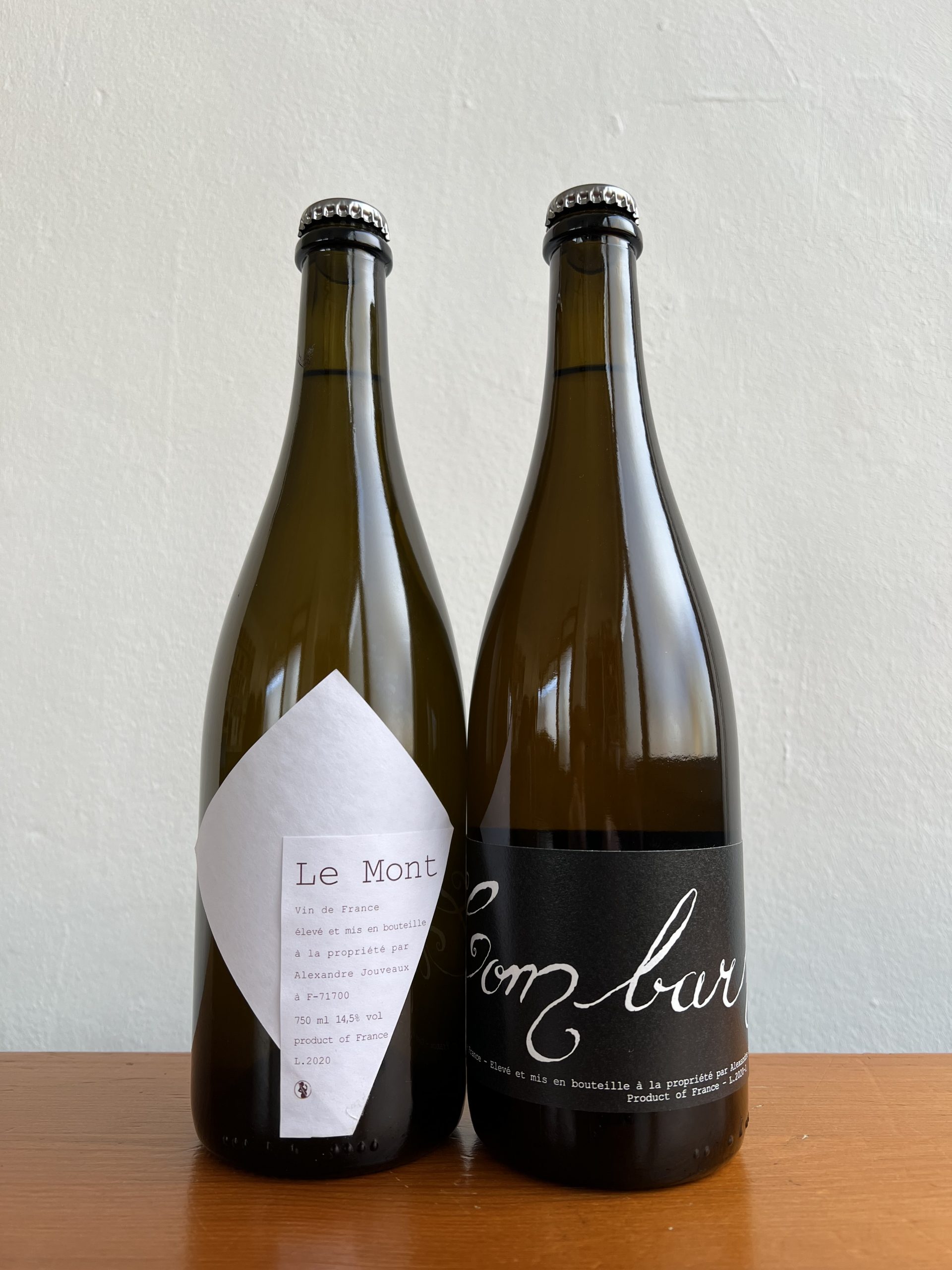 We are very happy to share two thrillingly unique expressions of Mâcon Chardonnay from one of the region's underground sensations, Alexandre Jouveaux.
Alexandre's story is well known. In the mid nineties he left his job as a successful fashion photographer in Paris with the dream of settling in the countryside and making the kind of wines he liked to drink. A sulphite allergy meant that most Burgundy was off limits to him and he has bottled his wines without additives from his first vintage.
He settled in the village of Uchizy and now farms two and half hectares of old vineyards spread across tiny parcels around the village and further afield in Viré and Tournus. The soils possess a high percentage of limestone, lending the wines their hallmark notes of citrus and minerals. Alexandre prefers to work in remote parcels surrounded by forest and focuses on retaining as diverse an ecosystem as possible amongst the vines.
In the cellar, he exercises a deft hand. The grapes are pressed directly to old foudres where the wines remain untouched, resting on their lees until he deems them ready. When the time comes they are bottled by gravity, directly from the casks with no additions.
Whilst his chiselled, crystalline expressions of Chardonnay often possess a kind of unbridled energy when young, taking several years in bottle to find their groove, these releases certainly buck the trend. The warm, dry 2020 vintage has produced perfumed, expressive wines that despite their relative youth, are already in fine form.
Alexandre's wines are now available on Tutto a Casa