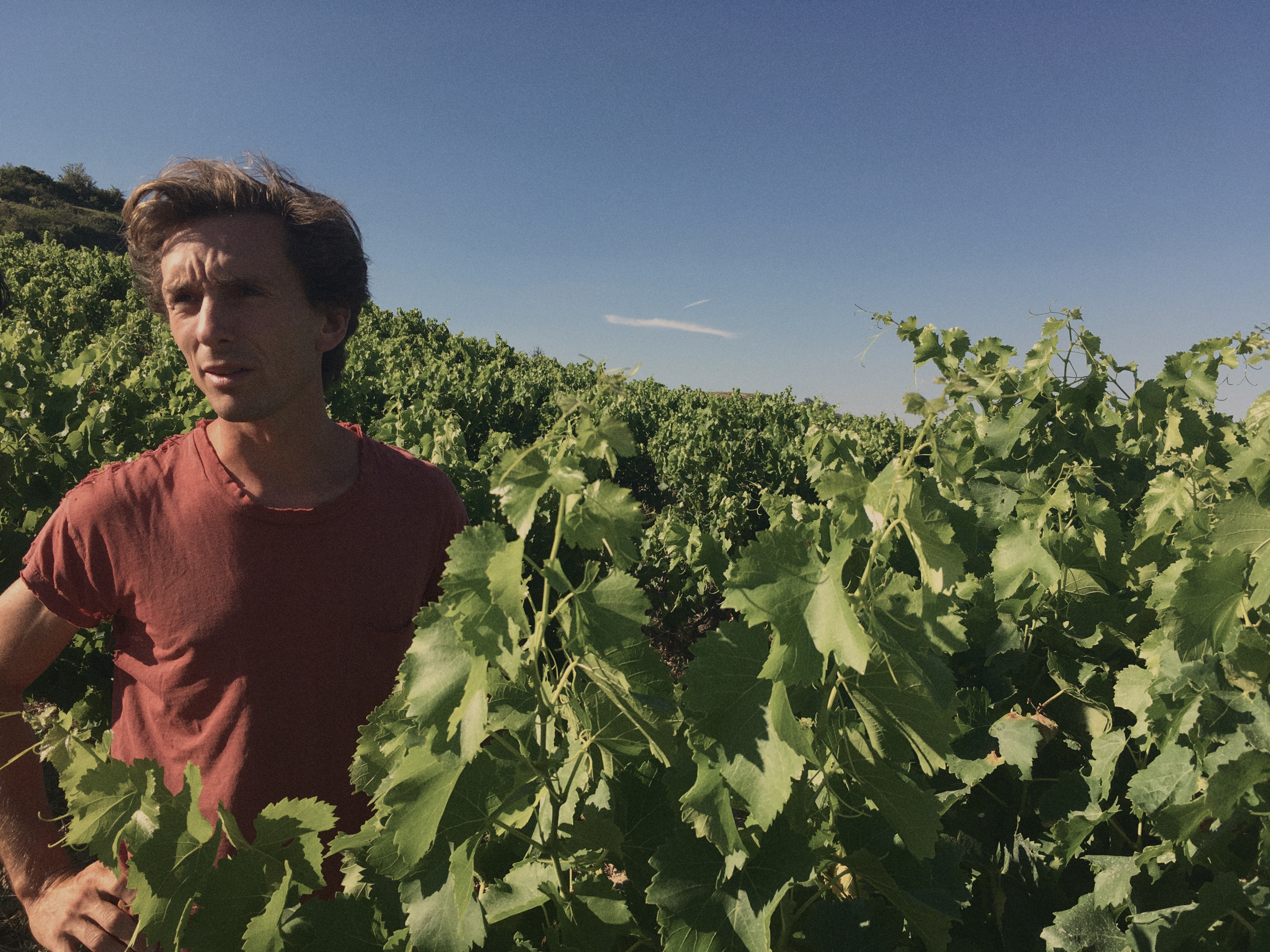 We are thrilled to announce a myriad of new releases from Anders Frederik Steen.
From the cellar underneath his home in the village of Valvignères, former sommelier Anders uses imagination, experience and creativity to make offbeat, original wines that never cease to surprise. Shunning convention in favour of exploration and originality, these latest releases are thrillingly unique.
These following wines are now live on Tutto a Casa
ANDERS La Femme a Qui? 2019
This delicate, gently sparkling wine is made from organic apples and a direct press of Cabernet and Merlot grapes grown by his friends at Le Mazel. A gorgeous shade of peach, this curious drink makes for a wonderful aperitif.
ANDERS Now is When I Know I Love You 2019
This Chardonnay grown by the Oustic family in Valvignères was pressed slowly over four days, lending plenty of colour, flesh and grip. A deep, dark amber, the nose is heavy with orange zest and spice, the tannins firm and the palate bone dry. This both softens and blossoms with a little air, revealing layers of nuance and detail.
ANDERS Washing My Eyes in the Summer Rain 2017
After three years of ageing in old barriques, this Sauvignon Blanc and Carignan from the Oustric's in Valvignères is light, bright and nimble, with little red fruits and a long, lingering line of acid that keeps us coming back for more.
ANDERS I Prefer to Be Where I Am 2018
Cabernet Sauvignon grown by the Oustric family in Valvignères, pressed long and slow over three days and aged for two years in old barrels. The aromas here really soar out of the glass with wild, brambly fruits and complex oxidative notes that add real intrigue.
ANDERS What if the Photo Really Stole Our Soul? 2018
A blend of all the grapes, both red and white, harvested from their vineyards in Valvignères in 2018, aged for two years in large casks. Despite its relatively delicate frame and moderate alcohol, the flavours here are dark and brooding, with black and blue fruits and earthy, forest floor notes at the fore.
ANDERS Jumping On a Cable Car to Where the Dreams Go 2018
Pinot Gris and Gewurztraminer from the Bannwarth family's vineyards in Obermorschwihr. After pressing, the wine fermented outside in fibreglass vats for six months, before a year of rest in old barriques. It wows with lifted aromas of lime, white flowers and spice and a refreshing bitterness at the finish.
ANDERS You Can Only Have Me for So Long 2017/18
This is a blend of half a barrel full of Gewurztraminer from 2017 and half a barrel full of Pinot Gris from 2018 from the Bannwarth family's vineyards in Obermorschwihr. Heady with tropical fruit and wafts of spice, although the palate is dense, there is enough flesh and grip to tie everything together. Immense.
ANDERS Rose Water and Coconut Oil 2017
A highly original expression of fruit from the Bannwarth's family in Obermorschwihr. This time Pinot Noir is destemmed and macerated in the fermenting juice of Gewurztraminer for eighteen hours, before being pressed off to old barriques for three years of élevage. A vibrant rose in colour, this is a wine of rare intensity, with the deep, wild aromas of Gewurztraminer combining with the complexity of Pinot Noir to dizzying effect. Truly one of a kind.
ANDERS Poetry of Silence 2016
Alsatian Pinot Noir from the Bannwarth's in Obermorschwihr, but not as you know it. Around a quarter of the fruit was destemmed and fermented in juice of a direct press overnight, spent a year resting in cuve, before three years of élevage without topping up in old barriques. A wine of seemingly eternal youth, it is lean, chiselled, and mineral, with intense flavours of green citrus and a saltiness that just seems to go on and on. Breathtaking now, it will reward drinkers for many years to come.