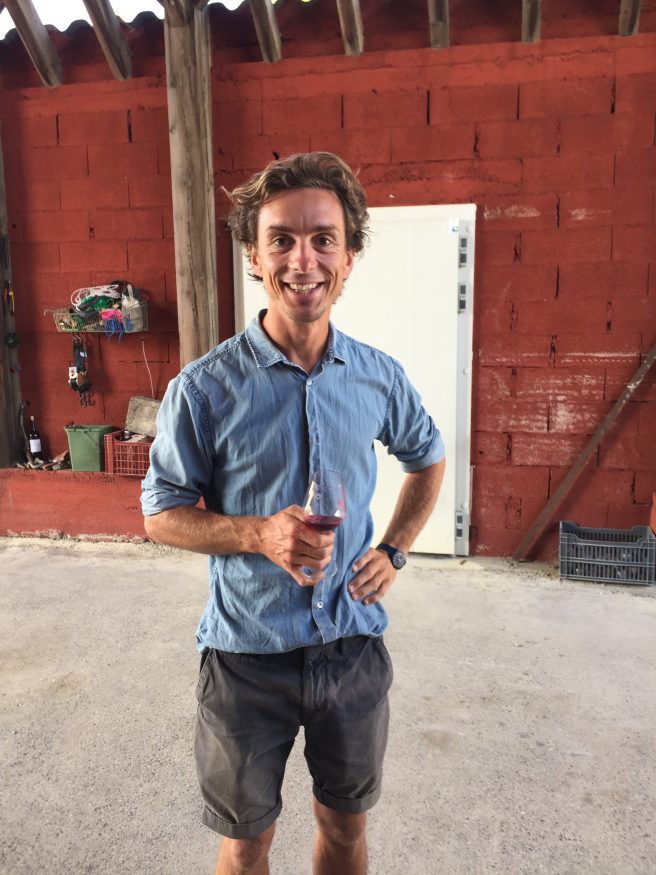 For the first time, the bulk of last year's releases from Anders come from his own vineyards, tucked away in a beautiful part of the region in Valgrand. It is a special site, with vines up to forty years old planted over clay, limestone and marnes bleues and now that he has his own cellar under the family home to make his wines, we can't wait to see what he comes up with in the coming years.
We have just received the following wines.
ANDERS  – Come Walk with me and Wonder a Little 2018
Grenache Blanc from a forty year old parcel planted over clay and limestone in Valgrand. This was given a long, slow press over four days before being pressed off to a 4000 litre foudre for nine months of élevage. Ripe and round, it has a pleasant oxidative character and a nice lick of acid on the finish from those limestone soils.
ANDERS – Searching for the Space Monkey 2018
A direct press of a little of all the fruit they harvested both from their own vineyards in Valgrand and those of the Oustric family in Valvignères. Those being Grenache Blanc, Viognier, Chardonnay, Sauvignon Blanc, Carignan, Syrah and Grenache Noir. The juice was pressed off and added parcel-by-parcel as it arrived in the cellar, then fermented and aged in resin vats. As one might expect this is fruit-forward and vibrant, displaying great harmony despite the number of grapes.
ANDERS – In the Shadow of the Morning Sun 2018
Grenache Noir from a forty year old parcel planted over marnes bleues in Valgrand. A quarter of the grapes were de-stemmed and added to the direct press juice for three weeks of maceration, before being pressed off to rest in vats for nine months of élevage. This is light, delicate and herbaceous, with a very pleasant bitterness to the finish.