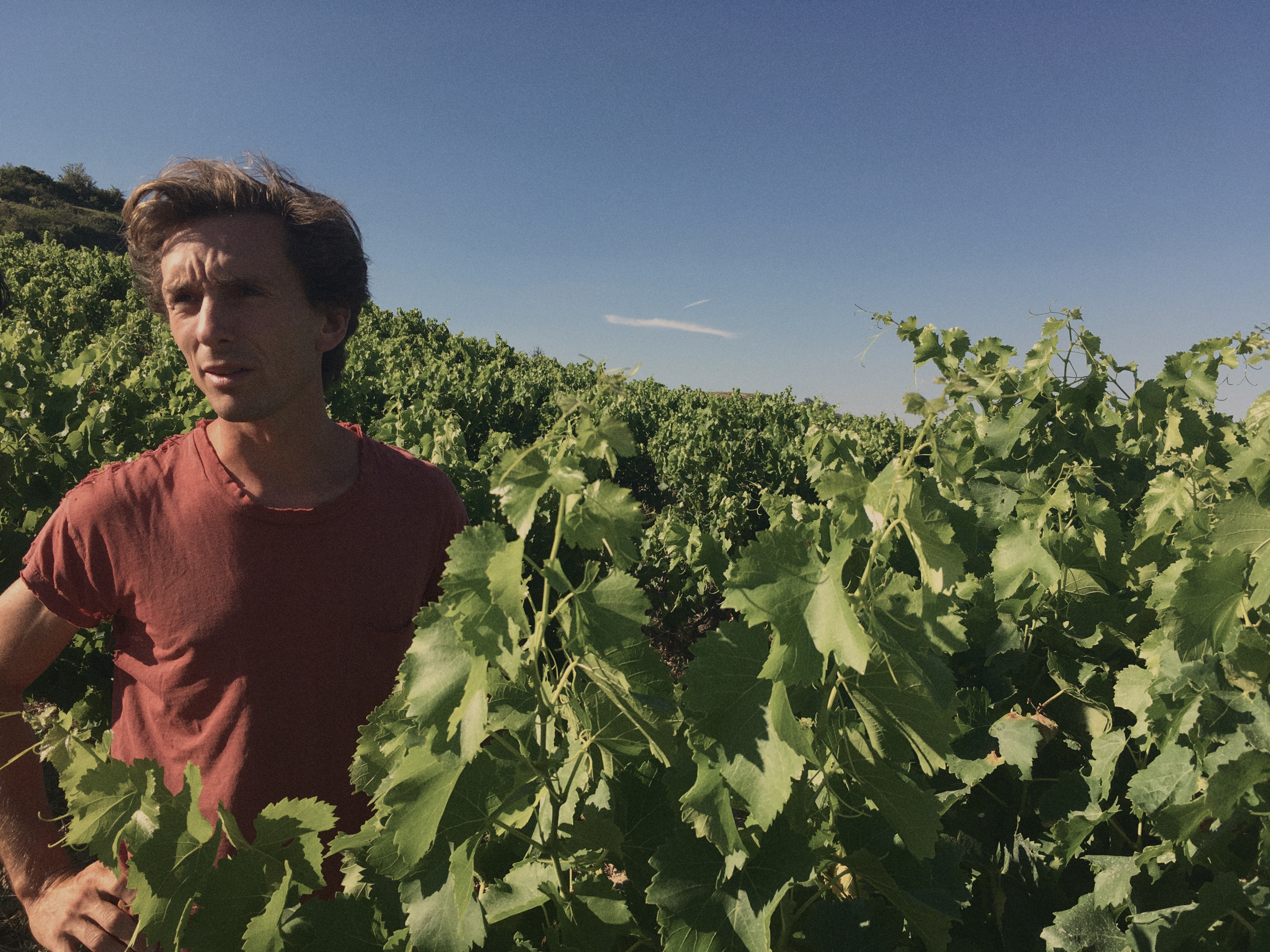 We have been waiting for quite some time for some new releases from Anders Frederik Steen.
From the cellar underneath his home in the village of Valvignères, former sommelier Anders is using his knowledge, experience and imagination to make some thrilling wines.

These latest arrivals could not be anymore different and they offer a fascinating insight into the diverse work of a true original. 
The following wines are now available for purchase on Tutto a Casa
ANDERS La Femme a Qui? 2019
A beautiful petillant made from an equal blend of apples and a direct press of Cabernet and Merlot from the Oustric family. After the apples were harvested, the two fruits fermented together. Fermentation finished in the bottle and the wine was disgorged at the beginning of spring. A beautiful shade of peach, this subtle, delicate sparkling wine sits somewhere between a cider and rosé in style.
ANDERS Dansons jusqu'aux Rêves 2013
Pinot Gris from old vines, grown over limestone by the Bannwarth family in Alsace. From a vintage that provided near perfect growing conditions, this spent five years sous voile in old barriques before bottling in October 2018. The result is an impossibly complex, savoury oxidative wine that rivals the very best.