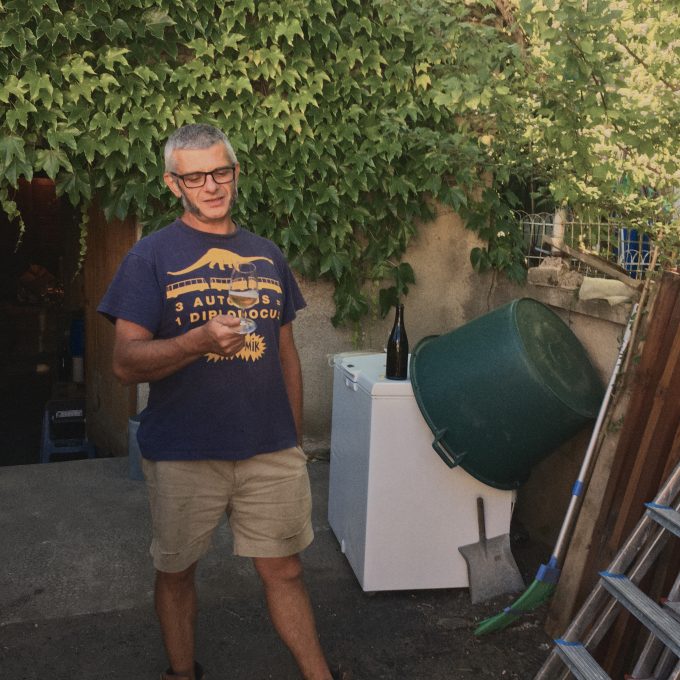 From a tiny basement in the village of Saint-Maurice-ès-Allier in the Auvergne, Benoit Rosenberger of Verre de Terre has made a name for himself as one to watch in this most exciting of regions.
Benoit farms just three hectares of Gamay d'Auvergne from 50-80 year old vines split across small parcels on rolling hills some 350-500 metres above sea level. The vines are tended by hand and Benoit eschews the use of chemicals, using teas and infusions such as dandelion, nettle and pine to care for the plants. The soil is predominantly basalt and granite which makes for lithe, fragrant wines that shimmer with minerals.
Alongside the 2018 vintage of his Gamay d'Auvergne, Loup des Vignes, we are also offering for the first time Benoit's wonderful rosé pétillant naturel, Désalterofilles 2020, along with a handful of magnums of Loup des Vignes from both the 2017 and 2018 vintages and Une Meduse Dans Les Cornichons 2018, a special bottling of Gamay d'Auvergne of which just 150 magnums were made.
Benoit's wines will be available on Tutto a Casa until sold out, with a limit of one bottle of each per person.