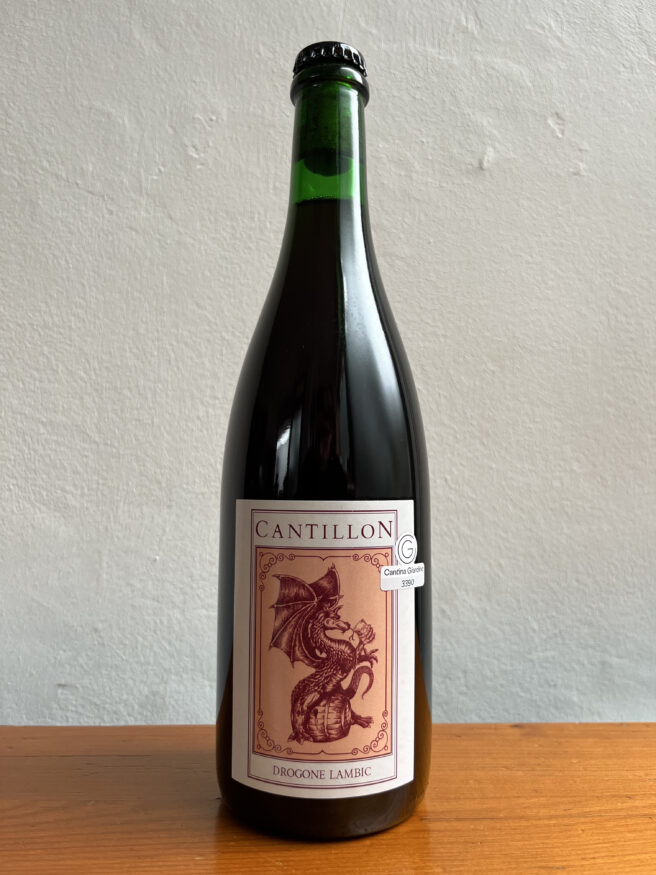 We are thrilled to share the latest collaborative beer from Cantina Giardino and the legendary Brasserie Cantillon.
Brasserie Cantillon requires little introduction. Founded in 1900 in Brussels, they have spent over a century perfecting the art of lambic and under Jean Van Roy, have embarked on a fascinating series of collaborations with some of our favourite vignerons, including our very own Cantina Giardino.
Antonio and Daniela were longtime lovers of Cantillon's beers and when they struck up a conversation with Jean through mutual friends, they suggested working together to make a lambic infused with the pomace of Aglianico that remains after the long maceration for their Drogone.
This is the fourth release of their Drogone Lambic that we have received and is undoubtedly the best yet. A three year old lambic is infused with three hundred grams per litre of Aglianico grapes, before a young lambic is added to cause a second fermentation in the bottle, producing a beer unlike any we have tried. This year's effort is a gorgeous, pale shade of sunset and offers a cascade of sour, bitter and earthy notes, bringing rare refreshment and no shortage of complexity and intrigue.
This year's Drogone Lambic is now available on Tutto a Casa