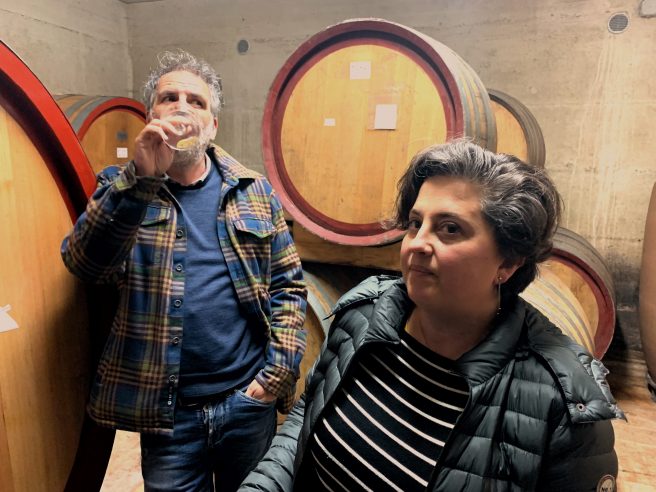 After their visit to the Spring Tasting last weekend, we are thrilled to share a whole bunch of new releases in bottles big and small from Cantina Giardino.
Working with local varieties and forgotten old vineyards planted over volcanic soils at high altitudes, Antonio and Daniela champion the ways of old. In Italy, they are amongst a handful of pioneers who paved the way for the making of wines with no additions, adopting an approach in the cantina that produces wines with a wonderful sense of place. Brimming with energy, they offer a true taste of Irpinia.
This release features new vintages of iconic cuvées such as Paski, Gaia and T'ara rà, along with their superb rosato, Volpe Rosa. It also sees the return of their springtime classic, the evocatively named Glu Glu, as well as their Nude from the excellent 2013 vintage: a deep, complex Aglianico that's been resting in their cellars for the best part of a decade.
Cantina Giardino's wines are now available on Tutto a Casa