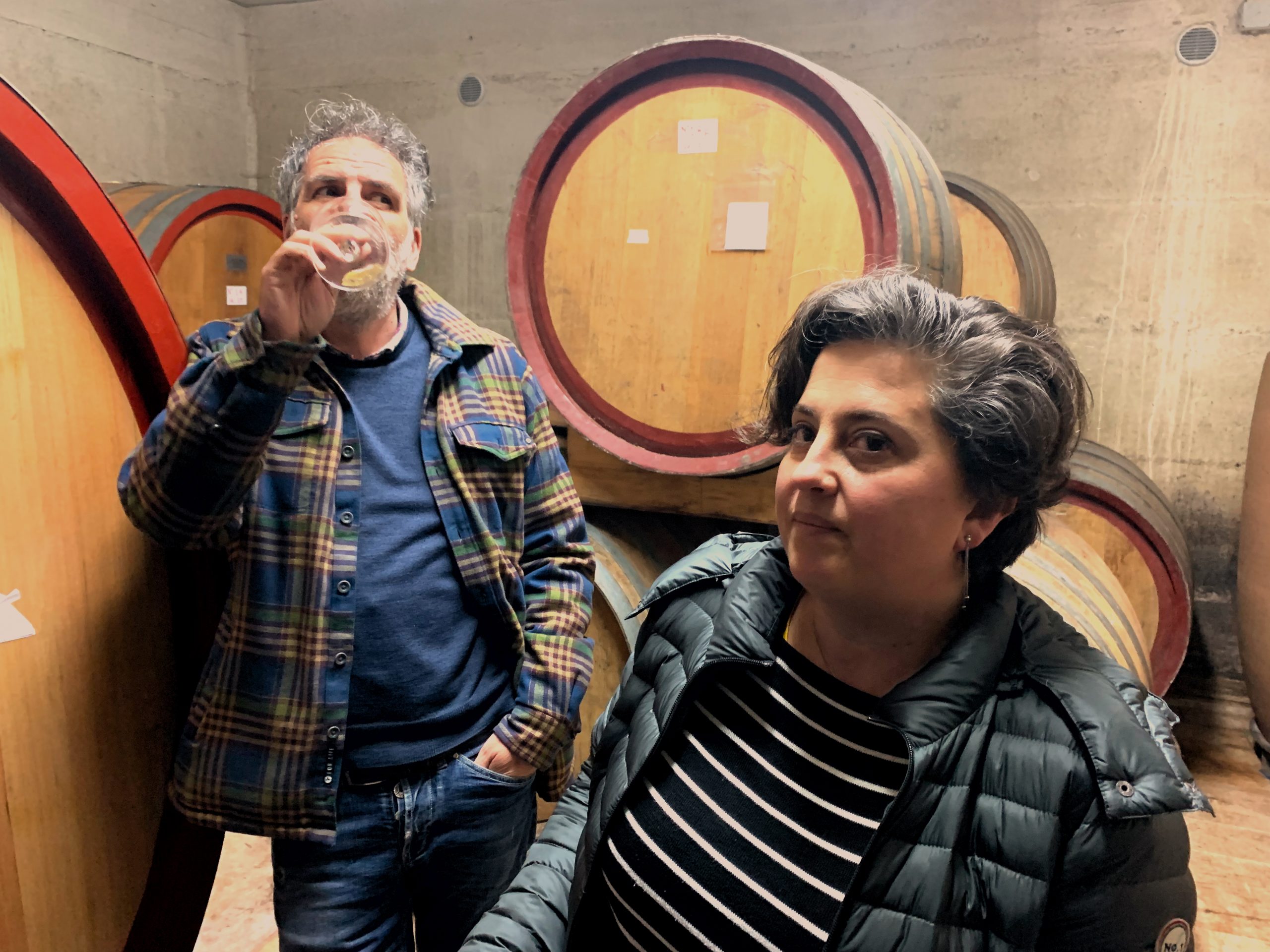 From their beautiful vineyards in the hills of Campania, Cantina Giardino makes some of the most vibrant wines in all of Italy.
Over the last few decades, Antonio and Daniela worked tirelessly to champion local grape varieties, restore old vineyards and promote an age-old way of tending them. A labour of love, while their wines are now known and praised throughout the world, they continue to look to the future.

These latest arrivals are amongst the most exciting we have tried. Combining pure fruit, crisp acidity and volcanic minerality to dizzying effect, few wines are as energising as these.

The wines can be find on Tutto a Casa
CANTINA GIARDINO Metodo Olimpia 2019
This cloudy, amber blend of Falanghina, Coda di Volpe and Greco is just the right side of frizzante. Bone dry, it is as old-school as it gets and screams for a nice hunk of salami or some salty, aged cheese.
CANTINA GIARDINO Vino Rosato Frizzante 2019
This sparkling Aglianico bursts with little red fruits, blood orange and a touch of spice. The perfect aperitivo.
CANTINA GIARDINO Vino Bianco Anfora 2019 [1.5L]
After a short maceration and a rest in sandstone amphorae, this Coda di Volpe is the most vivid shade of gold. Heady with exotic fruits, it is incredibly refreshing and a magnum won't last long.
CANTINA GIARDINO Fra 2019
This Falanghina grown on soils rich in deposits from the volcano of Mount Taburno is fine-grained and intensely mineral with firm tannins and a long, salty finish.
CANTINA GIARDINO Na 2019
A blend of Falanghina, Coda di Volpe and Greco, this amber wine really impresses with a wonderful purity of fruit, just the right amount of tannin and mouth watering acidity.
CANTINA GIARDINO Tu 2019
This rosato is a true field blend of grapes red and white, containing Aglianico, Primitivo, Piedirosso and Coda di Volpe. There is a beautiful brightness to the fruit here, with black cherries and a pleasant bitterness offering refreshment in spades.
CANTINA GIARDINO Re 2019
This Aglianico packs all the dark, savoury complexity we love about the grape into a simple, pure and charming wine that is just effortless to drink.