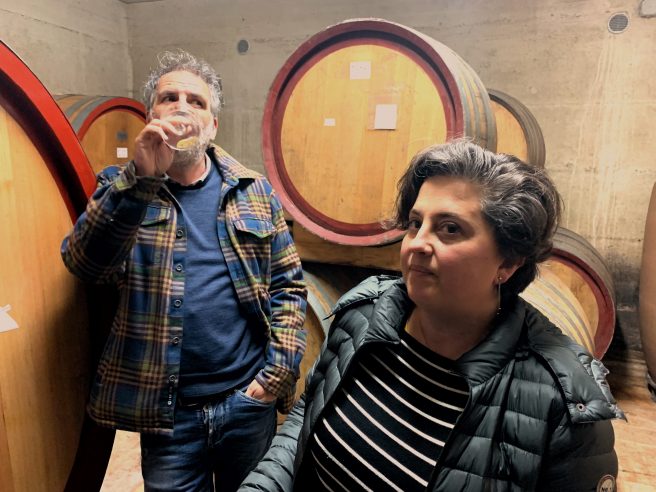 After spending some beautiful days together in Campania this spring, we are very happy to be able to share a large number of new wines in bottles big and small from one of our most prolific producers, Cantina Giardino.
Over the last decades Antonio and Daniela de Gruttola have worked tirelessly to put the wines of Campania on the map. Working with local varieties and forgotten old vineyards planted at high altitudes, they grow with a real respect for the ways of old and in the cantina take a gentle approach to produce wines with an uncanny sense of place. Brimming with volcanic energy, they offer a true taste of Irpinia.
This release features new vintages of iconic cuvées such as Sophia, Adam, Drogone and Clown, the return of the joyful, easygoing Na, as well as the excellent table wines they bottle only in magnum. They are joined by a new pure, vibrant field blend bottled by the litre by their son Francesco.
Antonio and Daniela's wines are now available on Tutto a Casa