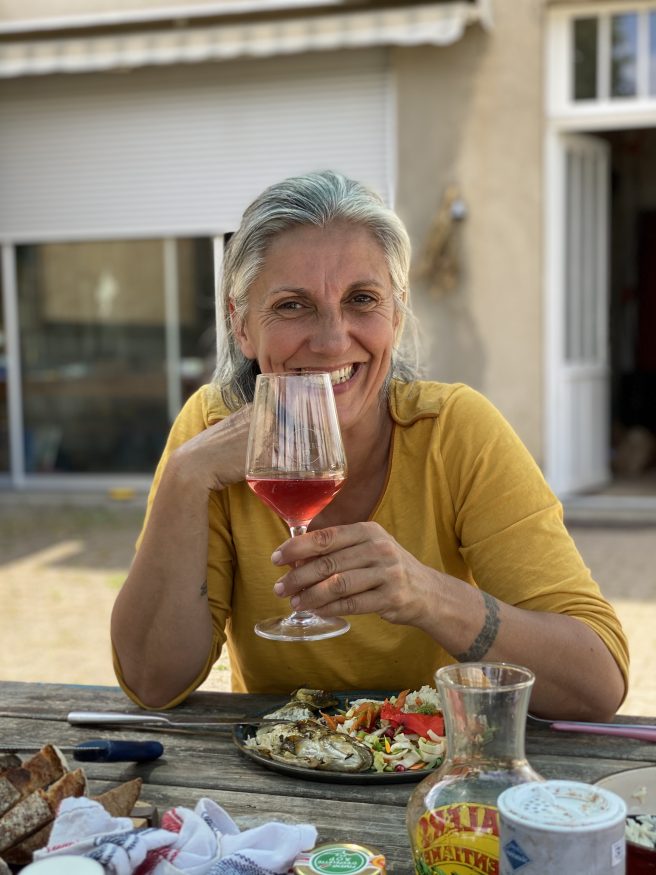 As spring edges ever closer, we are very happy to share some luminous, uplifting wines from Catherine Dumora.
Having produced some thrilling wines under various monikers alongside her old partner Manu Duveau, Catherine moved to Lamontgie in the the Puy-de-Dôme's south to start afresh and began tending three hectares of vines between forty and eighty years old, spread out across small parcels on slopes surrounded by meadows and forest, planted over a fascinating mix of granite, quartz and sand.
In the vineyards Catherine adopts a minimalist approach which sees her working by hand with little in the way of equipment. This uncompromising way of working sees her eschewing the use of treatments entirely. It is risky business and 2021 was a year affected by uncommonly bad weather that led to the vines being ravaged by disease. Her hybrids survived and Catherine was only able to harvest these, along with some Gamay d'Auvergne from her oldest vines. These grapes were put into her cuvée MO(S)O, which we will release at a later date.
This turn of events led to Catherine looking further afield for grapes and she turned to a friend in Minervois and was able to harvest some beautiful fruit under the southern sun. As ever, she followed her intuition, instinct, feeling and emotion in the cellar to produce thoughtful, original expressions of the region. Whilst the material might be different, the wines are unmistakably Catherine: these are wines of real purity, full of pristine fruit.
For a deeper dive into Catherine's intuitive approach to winemaking, read her interview
As Catherine only makes a small amount of wine, we do not expect these to last long.
Catherine's wines are now available on Tutto a Casa