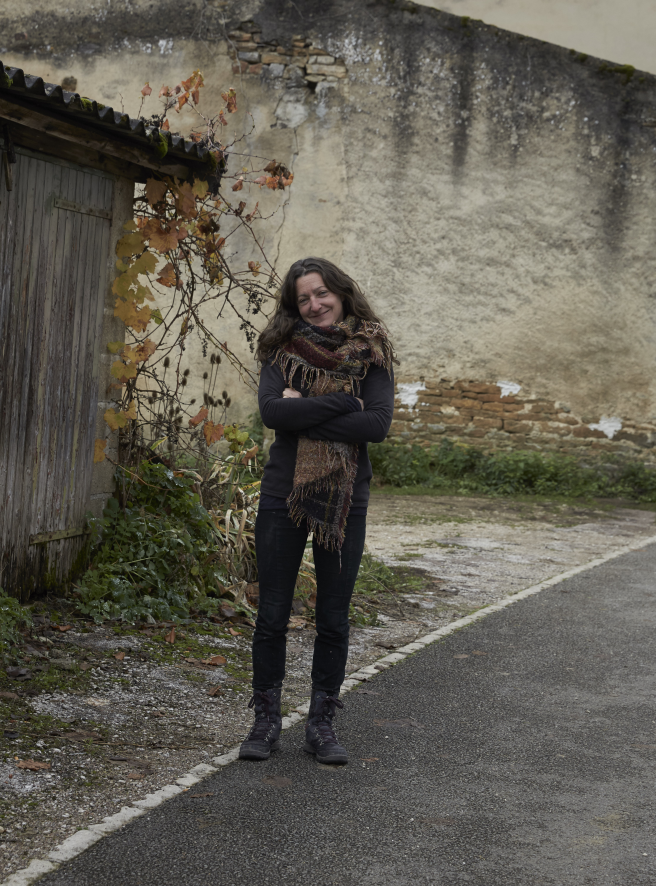 Alice Bouvot has the kind of infectious aura and energy you just want to be around.
An invitation for dinner at her home in Arbois is a real treat and our last visit, on a freezing, damp and windy night in November, was one of the best yet. Over morteau sausage, pommes de terre and vacherin we tasted her new releases from both the Jura and further afield.
Even in their youth, these were perhaps the most accomplished set of wines we have tasted from Alice and after tasting them again at the salons in the Loire the other week, they just seem to be getting better and better.
We have just received the following wines.
DOMAINE DE L'OCTAVIN Mus'cat 2018
An equal blend of Muscat d'Alexandrie and Muscat à Petits Grains from Vincent Lafage in the Pyrénées. The grapes fermented as whole bunches for fifteen days, before being pressed off to cuve for nine months of elevage. A wine of intense perfume and incomparable freshness, with lots of orange citrus balancing out the riot of flowers on display.
DOMAINE DE L'OCTAVIN Ivre de Vivre 2018
A direct press of Viognier from Jean-François Debourg in the south of Beaujolais, aged in cuve for nine months. This is both lighter and brighter than last year's effort, pairing the grape's hallmark aromatics with a more delicate structure and a heady helping of lime zest. A beautiful expression of this much-maligned grape.
DOMAINE DE L'OCTAVIN Reine de la Nuit 2018
A blend of Chardonnay and Savagnin from 40 year old vines planted over Jurassic marls in La Mailloche. The grapes were de-stemmed and the wine spent two months on its skins in cuve before being pressed off to barrels for a further six months. This is a wine of incredible colour and perfume, with a palate laden with orchard fruits that leads to a long, dry finish. A highly original and utterly delicious rendering of this great vineyard.
DOMAINE DE L'OCTAVIN Dorabella 2018
From 50 year old vines of Poulsard planted in La Mailloche and En Curon, the fruit was de-stemmed by hand and spent two months on its skins with no pigeage. This year's effort is the most structured we have tried, with firm tannins and deeper flavours of exotic spice. A timely reminder of why we fell in love with the grape in the first place.
DOMAINE DE L'OCTAVIN Corvée de Trou Trou 2018
Trousseau from forty year old vines in the parcel 'Les Corvées' near Montigny-les-Arsures, the spiritual home of the grape where the Jurassic marls provides perfect growing conditions.The fruit was de-stemmed and spent two months on skins in cuve, where it remained for a further seven months after being pressed off. This has a beautiful, compact structure and there is delicate warmth to the dark fruit on display. A Trousseau of real finesse.