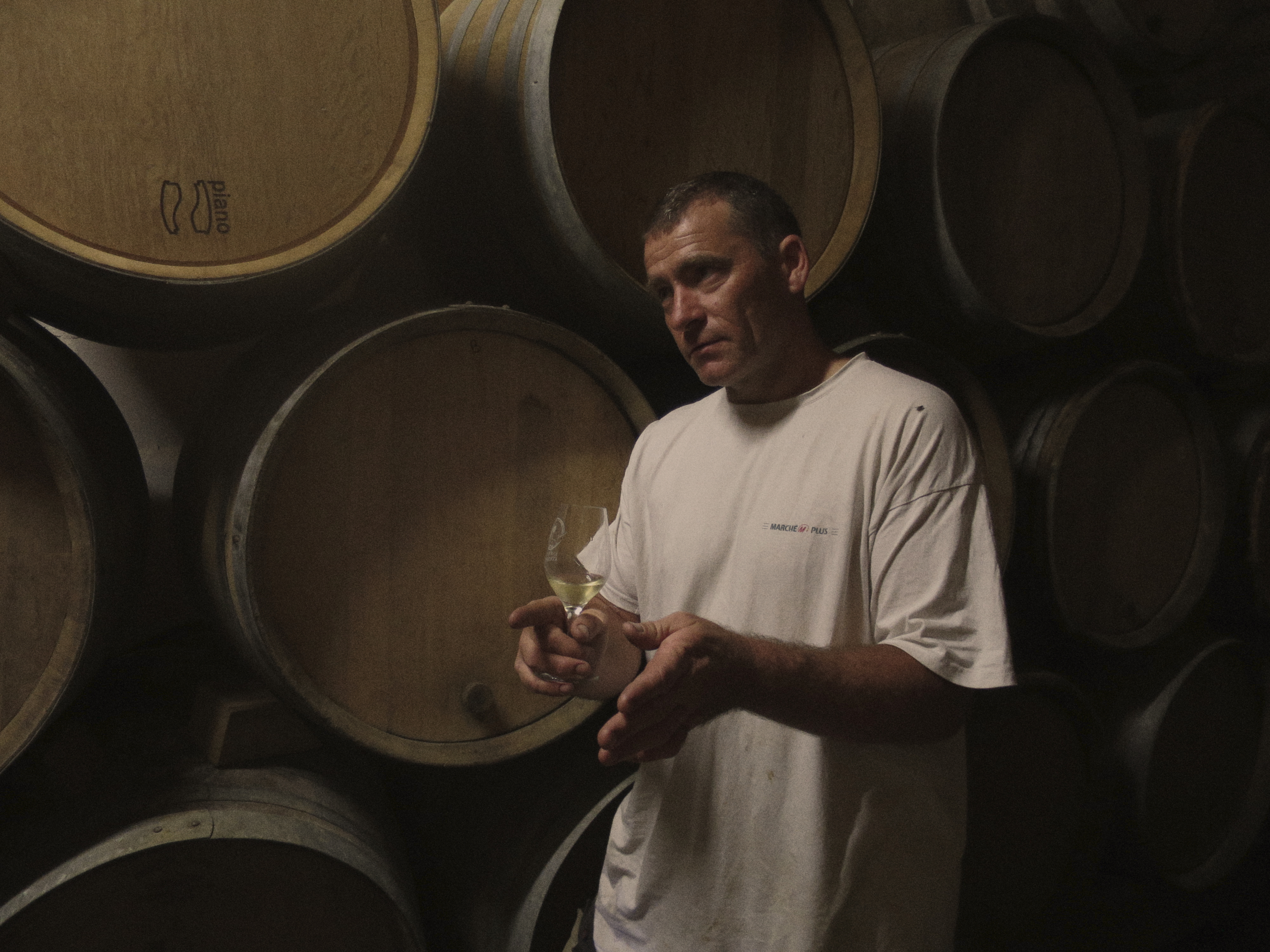 It has been quite some time since we have shared new wines from Jérôme Guichard of Domaine Sauveterre.
In 2011 Jérôme bought an old farmhouse, cellar and just under three hectares of old Chardonnay vineyards in the commune of Montbellet in the Mâconnais from his mentor, the legendary Guy Blanchard.
Both the farmhouse and vineyard had been in Monsieur Blanchard's family for generations, with the vines having been tended organically from the very beginning. Since taking custody of the vines Jérôme has continued their work in championing biodiversity and soil health. He has spent recent years planting indigenous trees amongst the parcels and helps the vines stay healthy by foraging herbs and plants to make organic teas.
Jérôme's wines have a sense of mystery and wonder about them and there is no doubt that when they are on, they possess an energy that few can match. These new releases are amongst our favourite from the many wines we tasted on our trip to France at the end of last year.
Jérôme's wines are now available on Tutto a Casa