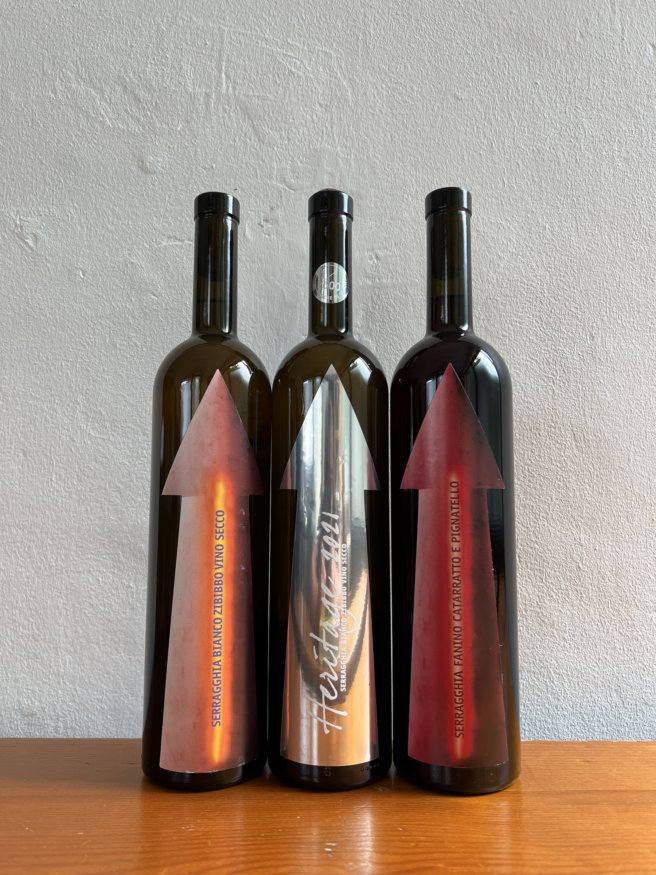 After a painfully long wait, we are thrilled to be able to offer a set of new releases from one of our most iconic producers, Gabrio & Giotto Bini's Serragghia.
The Serragghia farm features a handful of dammusi, caper bushes, citrus groves and old bush vines in a dreamlike landscape on ancient terraces on the island of Pantelleria. Though it belongs to Sicily, in reality it is much closer to Africa.
The island's name is derived from the Arabic for 'Daughter of the Winds'. The vines grow at one of Pantelleria's highest points and are cooled by a constant, stiff breeze which keeps temperatures surprisingly moderate, even in the height of summer. This lends great freshness to the family's wines, whilst the vibrant volcanic soils provide energy and minerality.
Pantelleria is a unique landscape with a rare energy, and these wines capture this beautifully. They are pure, vibrant and evocative, carrying a wonderful sense of place.
Please note that there is a limit of one bottle of Heritage 2021 per customer.
The Binis' Serragghia Zibibbo, Heritage and Fanino 2021 are now available on Tutto a Casa