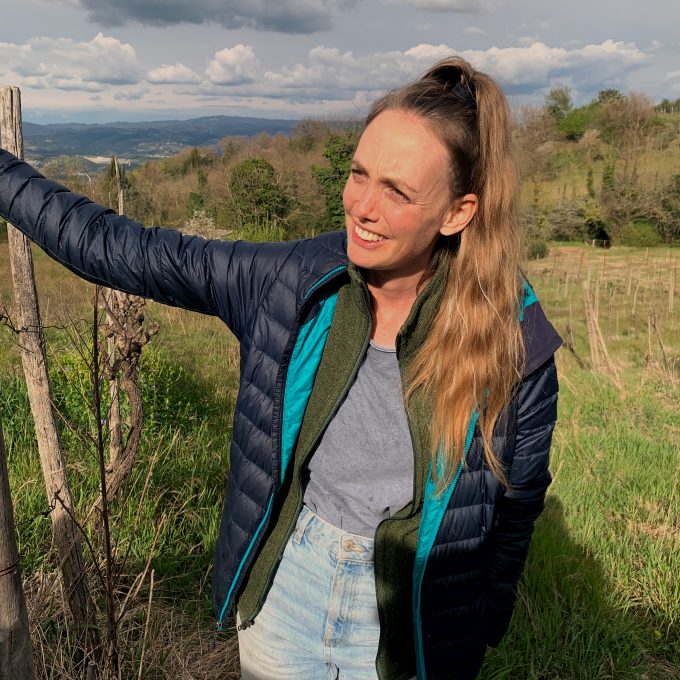 It's always a pleasure to receive new wines from Trish Nelson of Gazzetta.
Having spent time working with both Cantina Giardino and Le Coste, a few years ago Trish moved to a small cottage in the hills above the village of Bolsena in Lazio's north. Here, she farms a few hectares of old vines overlooking Lago di Bolsena and rents a number of smaller parcels she finds interesting nearby.
A longtime friend of ours, it has been amazing watching her work evolve over the years and much like Trish, these wines are joyful and full of life. Pure, delicate and nourishing, they are wines to be enjoyed everyday and are just perfect for times like these.
Prices can be found in our wine list
If you'd like to enjoy these new releases at home we are offering a bottle each of Trish's three wines for £75, including delivery anywhere in England or Wales.

To place an order please get in touch via info@tuttowines.com with a name and address for an invoice, along with a name, address and contact telephone number for the delivery.
GAZZETTA Vino Bianco 2018
A blend of Procanico, Ansonica and Malvasia Toscana from old vines above Lago di Bolsena. This was fermented as whole bunches for three weeks, before being pressed off to chestnut and cuve for a year of rest. A beautiful shade of amber, this is fruity and mellow, with a pleasant herbaceous character and just the right amount of tannin. It would be beautiful alongside vignarola, the Roman spring vegetable stew that Trish adores.
GAZZETTA Bianco G05 2018
Procanico from Trish's old vines above Lago di Bolsena. She crushed whole bunches by foot, leaving them to infuse for a month before pressing off to a large chestnut cask for a year. This is a little more deep and complex, with firm tannins and a pronounced acidity. A beautiful expression of one of our favourite grapes.

GAZZETTA Vino Rosso 2018
An early picking of Sangiovese and Aleatico from the vines Trish rents on the hill above Orvieto. The soil here is different to Bolsena, the remains of an old seabed, the sand and limestone are littered with shells and stones. The grapes here were destemmed and the berries left for three weeks to infuse gently before being pressed off to chestnut and cuve for a year of élevage. With gentle flavours of red fruits and flowers and just a hint of spice, this is just perfect for spring.