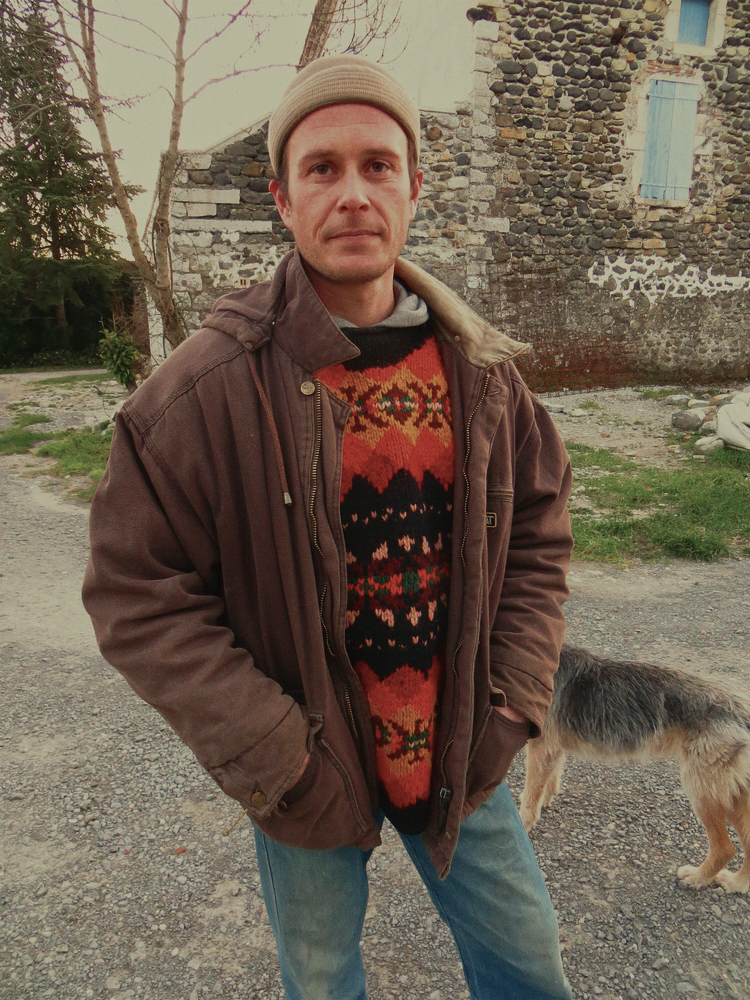 The wines of Grégory Guillaume have become firm favourites over the years and few offer better value, making them perfect for everyday drinking. 
Greg farms around three hectares of vines around the picturesque Ardèche villages of Villeneuve-de-Berg and Alba-la-Romaine. Set back in the hills above the villages, Greg's vineyards are planted over clay and limestone and are tended organically, biodiversity is championed and they visibly teem with life.

The setting provides him with the healthy fruit he needs to make the kind of pure, nourishing, everyday wines for which he has become so well known. Greg is an easygoing guy who simply makes the kinds of wines he loves to drink and while these aren't the most serious or complex wines in the world, therein lies their joy. 

Last year was a difficult one for Greg with an extended period of drought resulting in low yields and wines which are a little deeper and darker than previous vintages. Unfortunately he was only able to give us a fraction of what we asked for so sadly these won't last long. 
The following wines are now live on Tutto a Casa
GRÉGORY GUILLAUME L'Épicurien 2019
The grapes here come from a beautiful, remote plot of twenty year old Grenache Noir. This saw a month of carbonic maceration before being pressed off to rest in old barrels for just under a year. The aromas here really jump out of the glass while the palate really impresses with black fruit, a hint of tannin and plenty of bitter herbs.
GRÉGORY GUILLAUME L'Excentrique 2019
Merlot from twenty year old vines, which undergoes around a month of carbonic maceration followed by élevage in old barrels for ten months. The nose is fruit forward and heavy with spice, but there is a wonderful purity and surprising freshness on display. Perfect for autumn's larder, this is just a joy to drink.
GRÉGORY GUILLAUME Mystère 2019
Syrah from a forty year old vineyard. This spends two weeks infusing as whole bunches, with no pigeage, before being pressed off to old barrels for a year. Dark fruited, herbaceous and briny, with some fine little tannins to boot. This is Syrah at it's most easygoing and elemental and simply a wonderful wine for everyday.