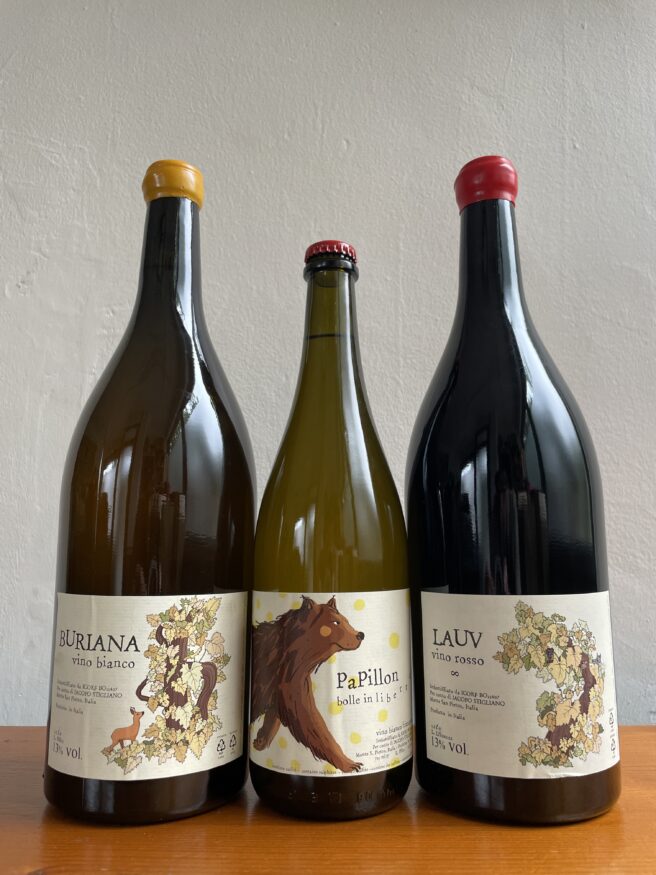 Having been wowed by his wonderful new releases at the Spring Tasting back in May, we are very happy to share these new wines from one of Italy's most exciting young producers, Jacopo Stigliano.
Jacopo farms around three hectares of old vineyards in Valsamoggia, in the rolling hills that lie between Bologna and Modena in Emilia-Romagna. Farmed with a respect for the ways of old, the vines are up to one hundred years of age and grow amongst woods and orchards. Home to over twenty grape varieties, they are amongst the most diverse and lively we have seen.
Jacopo does everything by hand, and unusually, does not work the soil at all, trying not to interfere with these complex ecosystems, seeking richness and complexity, with each variety adding harmony to the final blend.
Despite beginning his career with a string of vintages that have been challenging to say the least, Jacopo has somehow remained upbeat, working with courage and conviction to share the story of these remarkable old vineyards, producing some of the most exciting wines we have tasted out of Italy in quite some time.
Jacopo's wines are now available on Tutto a Casa