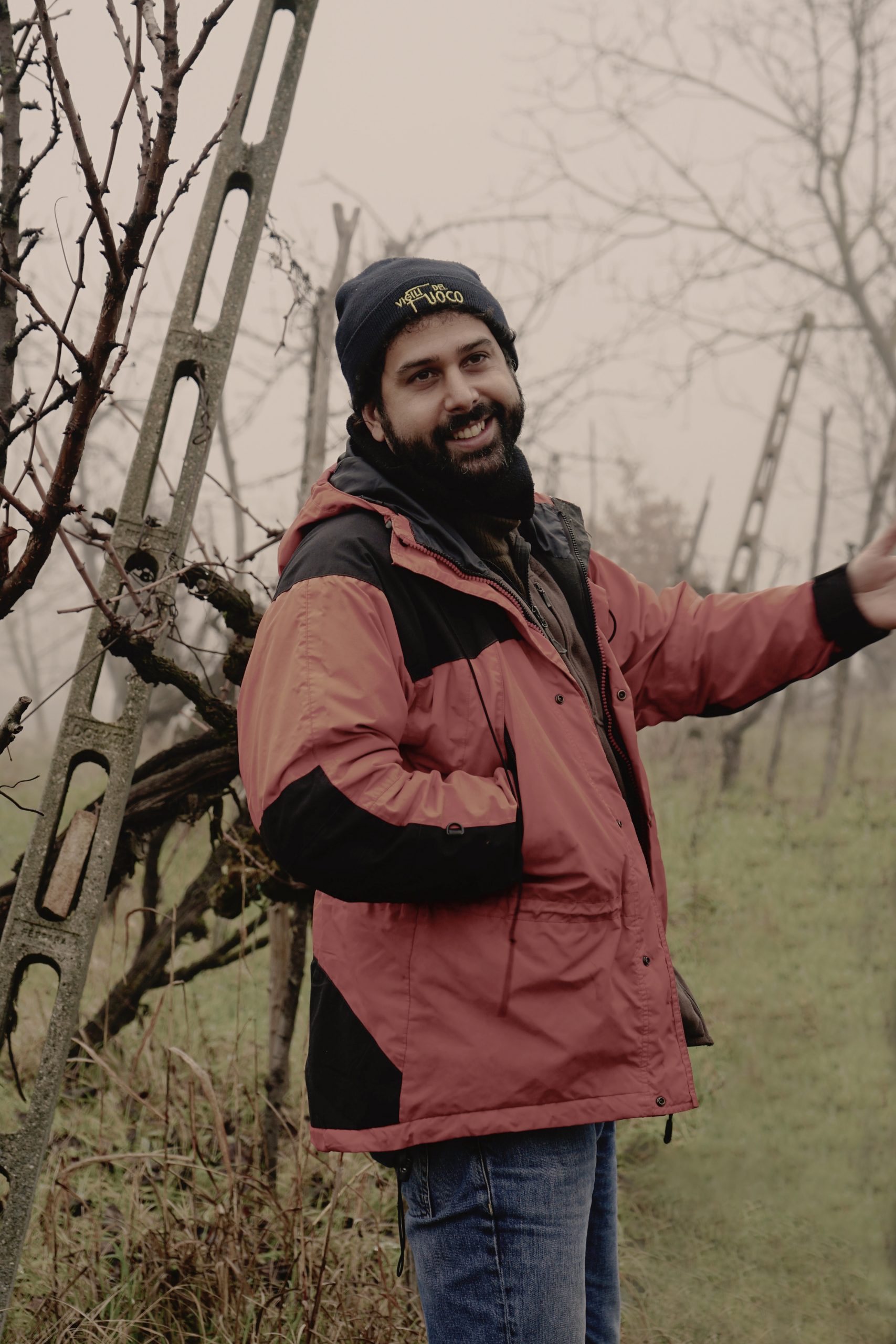 Ahead of his arrival in London this weekend, we are very happy to share some new releases from one of Italy's most exciting young producers, Jacopo Stigliano. 
Jacopo farms around three hectares of ancient, wild vineyards in Valsamoggia, a series of hills between Bologna and Modena in Emilia-Romagna. Lined with trees, the vines are up to one hundred years of age and grow amongst woods and orchards, harking back to a tradition of Italian agriculture celebrated in another age.
Amongst the most beautiful vineyards we have seen, they are home to over twenty grape varieties, making for a kind of open air library, as Jacopo calls it. Planted on hillsides between two hundred and three hundred metres above sea level, the soils are a mix of clay and limestone and are littered with stones that lend the wines a pronounced minerality.
Jacopo's work in the vineyards is focused on retaining the incredible diversity he has been blessed with. He believes that diversity brings richness and complexity, with each variety adding harmony to the final blend. Complex and nourishing, Jacopo's wines are fascinating expressions of these unique vineyards and offer something truly one-of-a-kind.
If you're in London, we hope you can join us from 5pm at Bright this Sunday 13th of February to enjoy a glass and a bite to eat in the bar with Jacopo and fellow vignaiolo Alex della Vecchia.
For those near Manchester, the two will be pouring their wines alongside some beautiful food and music from 5pm next Tuesday at Stockport's Where the Light Gets In.
Jacopo's wines are now available on Tutto a Casa