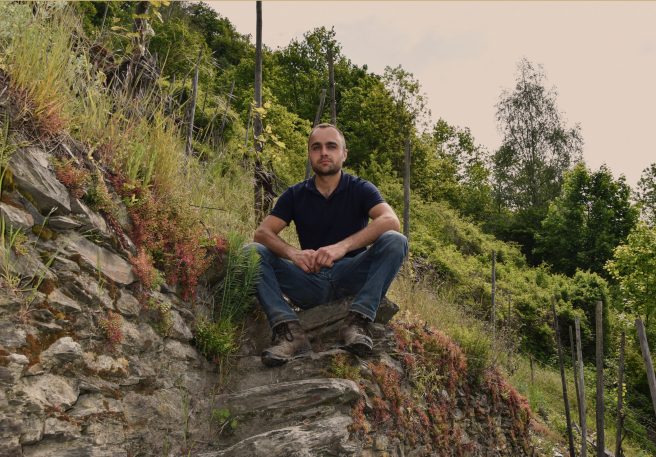 We are thrilled to share the latest release of achingly pure Riesling from the Mosel's brightest talent, Jakob Tennstedt.
Jakob has spent the past few years tirelessly restoring just over a hectare of previously abandoned vineyards in the Kautenbachtal, a small valley hidden in the hills above Traben-Trarbach. The vines face south, are between fifty and one hundred years old and planted on their original roots over a complex mix of weathered grey-blue slate and quartzite. Surrounded by forest, they sit almost untouched from the outside world, providing a fitting setting for a young grower forging his own path.
Working with the utmost respect for nature, Jakob tends his vines by hand and whilst he employs biodynamics, he chooses not to follow a strict routine and instead to apply his own treatments intuitively, when and where he sees fit. In the cellar he works with diligence and patience that bely his youth. Grapes are pressed gently and slowly, over the course of many hours. The juice is then transferred to large oak barrels and the wines rest on their lees, untouched, for as long as he deems necessary. Each wine is bottled directly from its cask and nothing is added at any stage.
Jakob's dedication and attention to detail in both the vineyard and cellar render wines that transcend genre. Displaying incredible depth, clarity and poise, they simply bear all the hallmarks of great wine and are amongst the most thoughtful and original we've found.
Jakob's wines are now available on Tutto a Casa