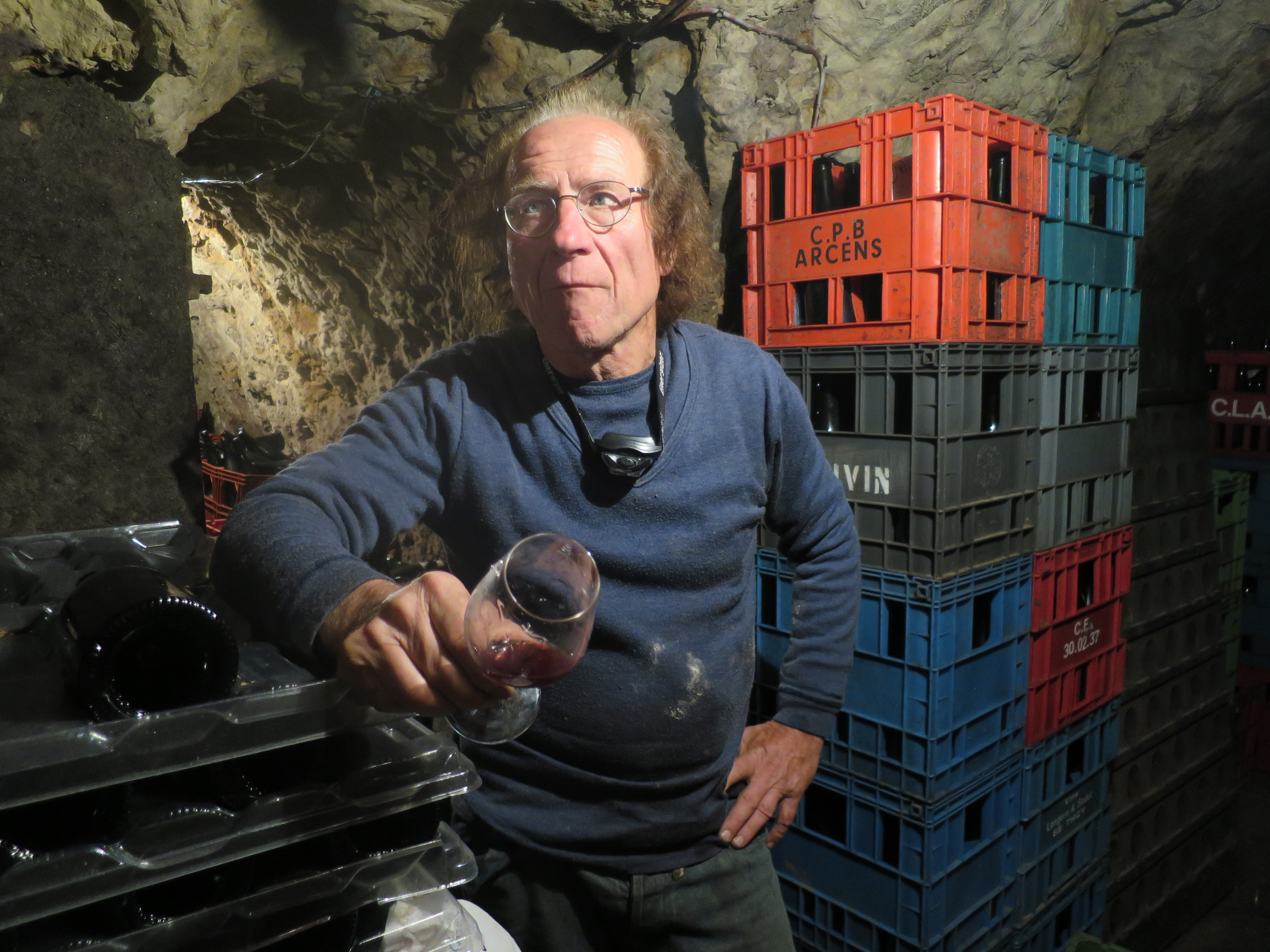 We are so happy to have received some new releases and rare gems from Jean-Pierre Robinot.
Jean-Pierre is a man of real energy and the wines he produces from a labyrinth of limestone caves outside the village where he grew up are truly one-of-a-kind. He farms seven hectares of beautiful vineyards spread around Jasnieres and the Coteaux-du-Loir, planted over a fascinating terroir of red clay, limestone and silex.
While we celebrate the arrival of two new vintages of Fêtembulles and Lumiere des Sens, we are also lucky enough to have received a small amount of two of the most incredible expressions of Pineau d'Aunis you are ever likely to taste from what was Jean-Pierre's greatest harvest. Aged in their cave for the last decade, these immense vin de garde will reward drinkers for many years to come.

The wines can be find on Tutto a Casa
JEAN-PIERRE ROBINOT Fêtembulles 2019
This pet nat of Chenin Blanc is bone dry, lean and mineral, making for an incredibly refreshing sparkling wine. Like biting into the perfect apple.
JEAN-PIERRE ROBINOT Lumière des Sens 2018
This Pineau d'Aunis is deep, dark and laden with spice. Savoury and intense, it is a beautiful expression of the grape.
JEAN-PIERRE ROBINOT Nocturne 2009
This remarkable Pineau d'Aunis comes from the vintage of a lifetime and after a decade it is only now at the peak of its powers. A wine of rare harmony, with delicate flavours of minerals, red fruits and spice.
JEAN-PIERRE ROBINOT Camille 2009
This Pineau d'Aunis comes from a vineyard over a hundred years old, producing a wine of incredible power and poise. Perhaps the greatest red wine Jean-Pierre has made, this will continue to reward drinkers for many years to come.