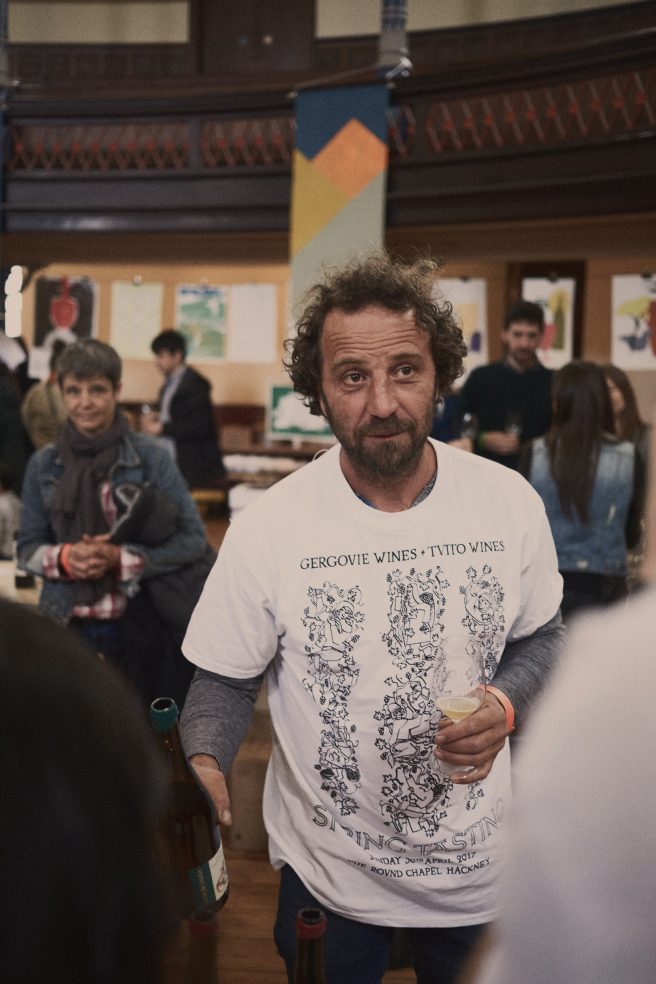 We are thrilled to have received this year's wines from Jérôme Lambert.
When visiting growers in the Loire last spring many were still waiting for the previous year's harvest to finish fermentation and in general the wines were a little shy, even backward. However, at Jérôme's new cellar in the village of Champ-sur-Layon things were quite the opposite.
Each and every wine Jérôme drew from tank was pleasantly open and complete. They were already impressive in terms of clarity and purity of fruit and we are pleased to report that over the past year they have really blossomed into something special.
JÉRÔME LAMBERT De l'Air 2018
A pet nat of Chenin Blanc from forty year old vines planted over schist, aged on the lees in bottle before disgorgement in January 2019. Jérôme harvests the fruit for this wine at the same time as Coule de Source, resulting in an incredibly vinous take on the genre that unlike many pétillants is true to both variety and terroir.
JÉRÔME LAMBERT L'Air de Rien 2018
A pet nat rosé made from a direct press of Gamay, aged on the lees before disgorgement in January of this year. A gorgeous pale shade of pink, it is wonderfully fresh and clean, with delicate flavours of minerals and little red fruits.
JÉRÔME LAMBERT Coule de Source 2018
Chenin Blanc from two parcels of forty year old vines planted over sand and schist. The grapes are pressed directly straight to cuve, where the wine remains for a year. Open and expressive with beautiful acidity and the unforgettable mineral imprint of schist.
JÉRÔME LAMBERT Le Fil Rouge 2018
Gamay from thirty year old vines planted over sandy loams. This is fermented on skins with whole bunches for just five days, before being aged in cuve for a year. The kind of Loire Gamay we dream about, dark-fruited and fragrant, it is hard to think of a better bistro wine than this.
JÉRÔME LAMBERT Le Zu de Fruit 2018
Grolleau which ferments with whole bunches for a fortnight, before being pressed off to rest for nine months in fibreglass vats. This is a little darker and deeper than previous vintages, offering plenty of earth, pepper and spice.